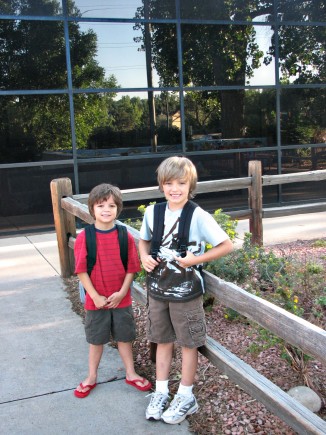 The kids went back to school today and there was a lot of excitement and nervousness from both of them.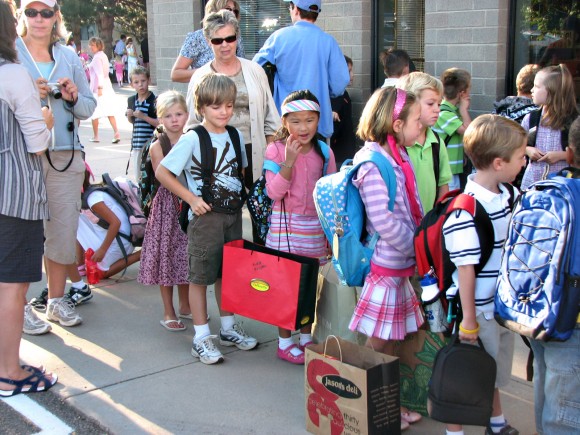 Jordan was a little shy when he lined up with his new 2nd grade class. Only 2 students from his 1st grade class are in his 2nd grade class but I'm sure he'll make friends fast. Jordan is a bit hesitant with new things.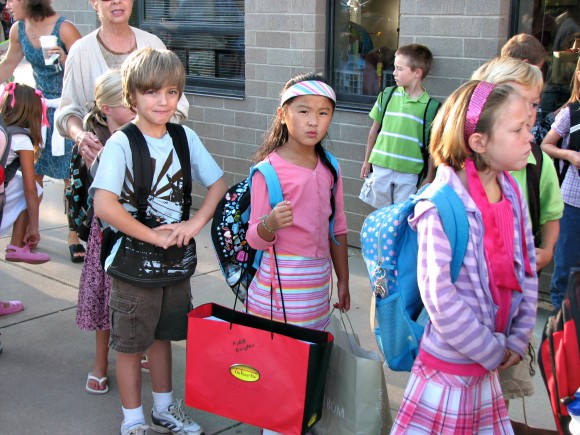 Jordan's teacher is Mr. Christensen. I am glad he got a male teacher this year because I think Jordan needs that.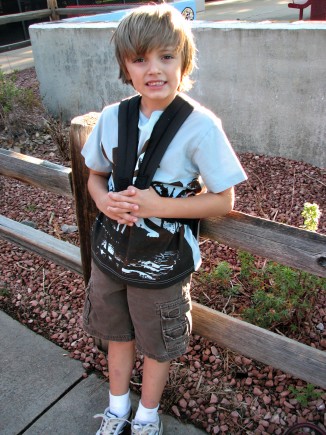 He battled a bit in 1st grade with listening and obeying and talking too much (my shy child!!) even though his teacher (Mrs. Haar) was strict and so I'm hoping that a male influence will help this year.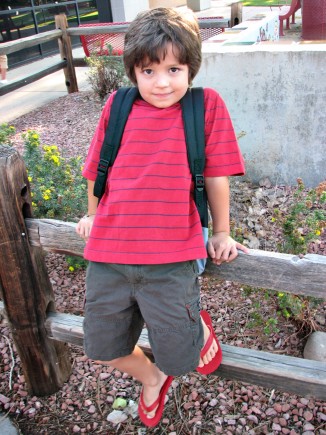 Cullen started Kindergarten (grade 0 in other countries) and has 2 teachers. Most schools only offer 1/2 day Kindergarten but this school is different.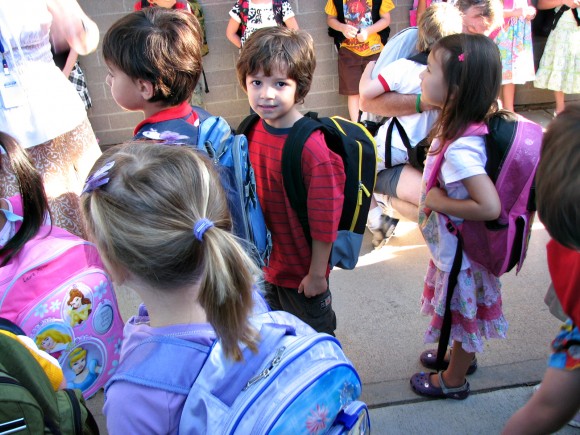 This school offers a Kindergarten Enrichment Program (KEP) which we have to pay for and its kind of a 'relaxed' Kindergarten class with stations and learning centers. The handbook says "students participate in hands-on, self directed experiences and activities such as reading and listening to stories, imaginative and creative play, art, music, field trips and cooking."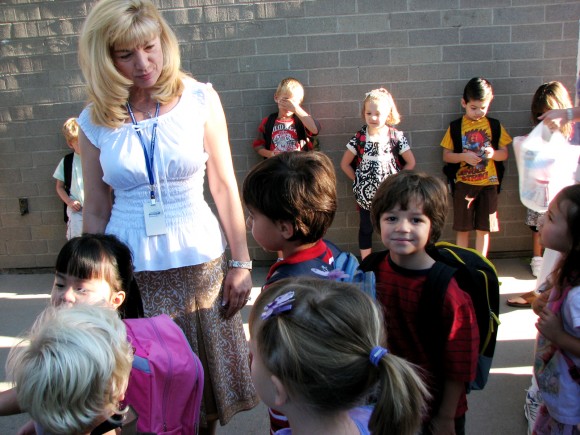 So he goes to KEP for the first part of the morning and his teacher is Mrs. Tasoulis (Mrs. T for short) and she's either from Russia or from the Czech Republic – I can't figure out which yet. After KEP he breaks for lunch and recess and then goes to his Kindergarten class for the rest of the day. His teacher is Mrs. Yarian (another strange name) and she's the typical down-to-earth-cuddly-mother-figure of a teacher.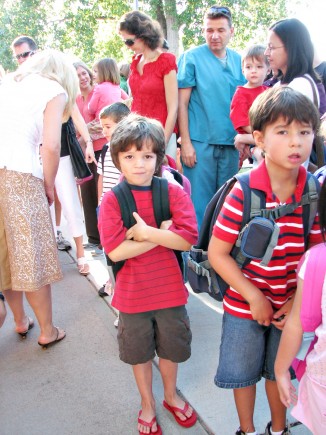 Cullen was chatting to the kids in line and was ready to march into his classroom. I wanted him to at least have a sad face or a tear but he didn't even wave 'goodbye' when his class went into the building.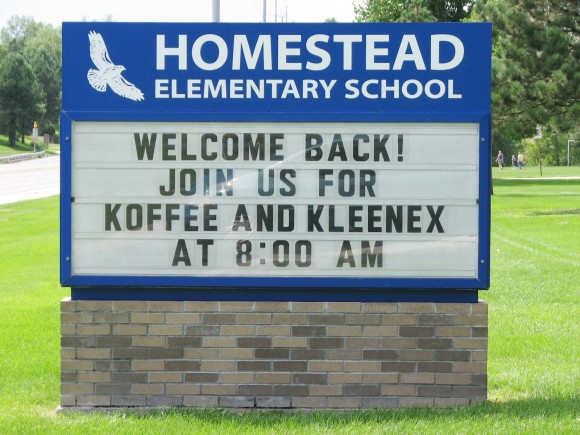 For the first day of school they supply tissues (kleenex) and Starbucks coffee (plus muffins) to the distraught parents of Kindergarteners or first-timers or any other grieving parent who may need to find comfort at the bottom of a Starbucks coffee cup. I however, see this as a chance for a free cup of coffee and muffin so I always stop by the cafeteria on the first day of school to claim my free cup of brew. I also manage to put on a sad face for the principal before scurrying out the school.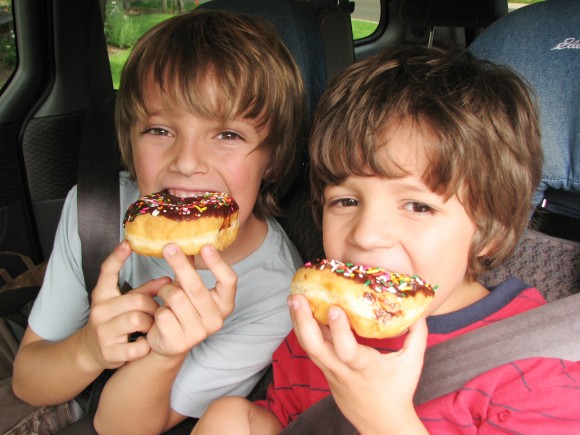 I was excited to fetch them at the end of school and had a first-day-of-school-donut ready for them in the car which they devoured in 2 seconds flat. Both kids were very excited about their day and Jordan proclaimed that it was the best day of his life so things are looking up! Lets hope they stay up!