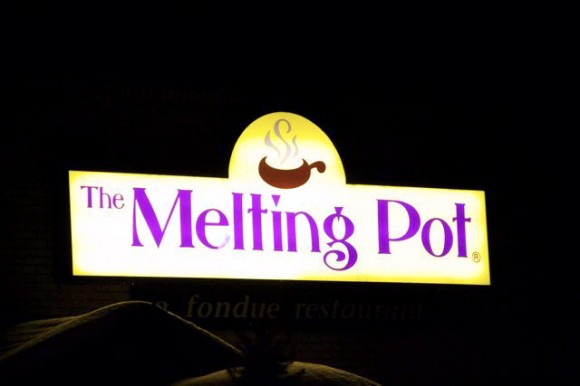 The Melting Pot in downtown Littleton is one of our favourite restaurants of all time. We've spent anniversaries there, we've taken friends and family there. Its a special place for us.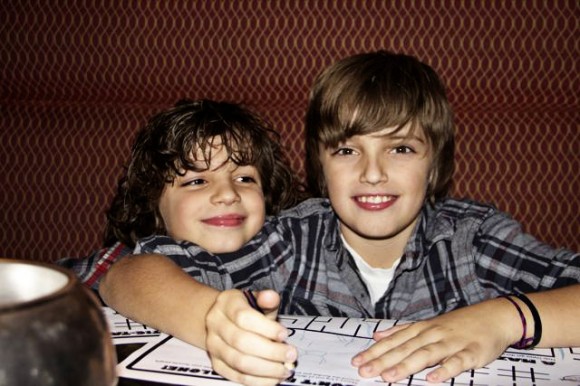 Currently, the restaurant is running a 'kids eat free' special on Tuesdays and Sundays and since we don't have family or plans over Christmas time, we decided to treat ourselves and our kids.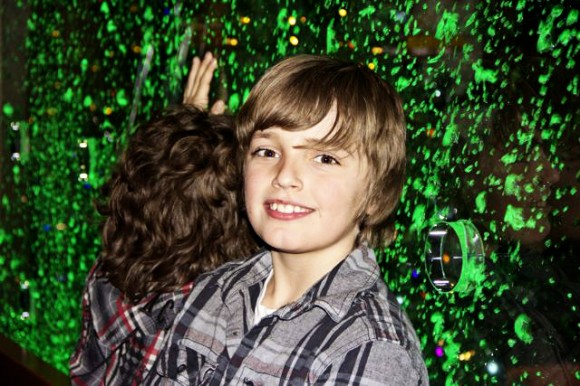 Inside the restaurant is a cool water feature.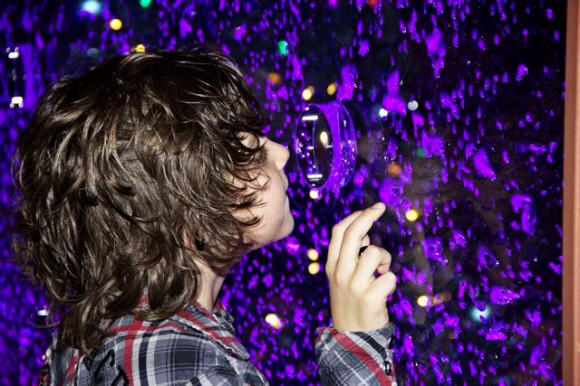 The lights change every few seconds and it kept the boys entertained until we were shown to our table.
We started out with the cheese which we kept as simple as possible for the boys' sake. A few dips into the cheese and they were done. I guess it was a little too rich for them so they chomped on the rest of the bread and Cullen finished off the plate of raw veggies. He's my healthy kid.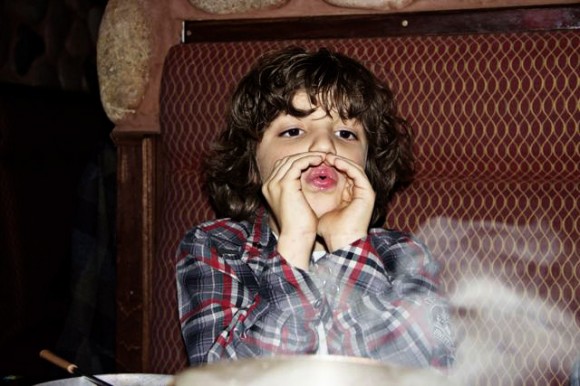 Warren and I reluctantly finished off the cheese fondue. I lie. We were excited to have the rest of the pot to ourselves.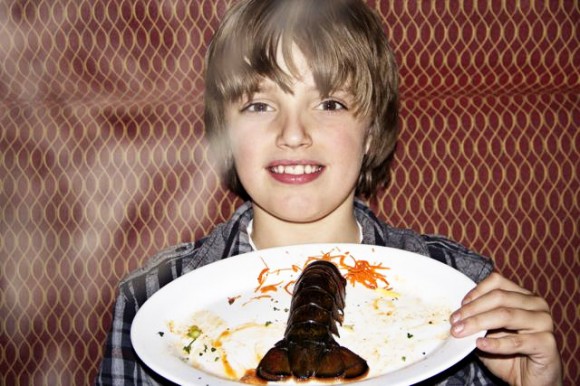 Next came the meat. Jordan has always wanted to try lobster so I gave him my portion of the lobster tail and he loved it. I'm not a huge fish consumer unless its done by someone who knows how to cook and serve fish well.
He liked it. A lot. He's my expensive eater – he loves the big ticket items like ribs, sushi, shrimp, and now lobster.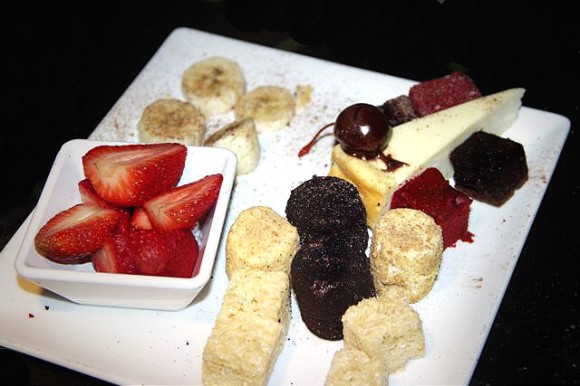 Chocolate…oh chocolate…we made sure to leave room for the chocolate.
Marshmallows (coconut and chocolate), strawberries, bananas, cheesecake, rice crispie squares and brownies. What's not to love about this plate?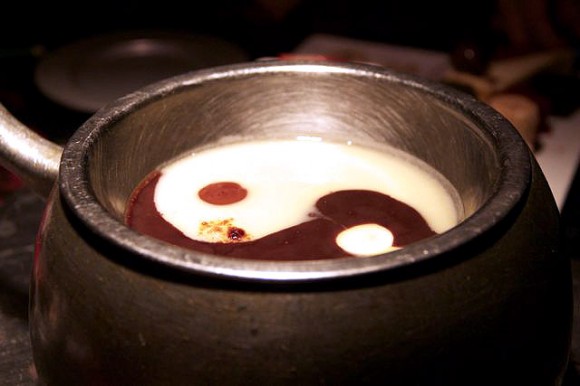 The boys chose the Ying & Yang option.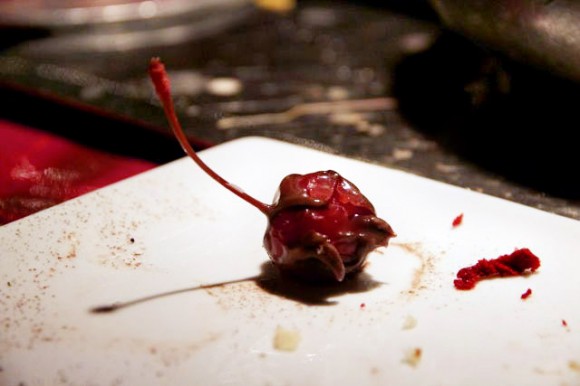 And this was all that was left at the end of this course.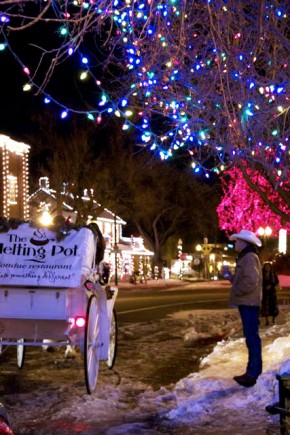 After the meal we were planning to take a ride in the horse-drawn carriage but there was a queue/line of people and it was too cold to wait around for our turn.
The boys decided they didn't need a coat. And then they regretted not bringing one.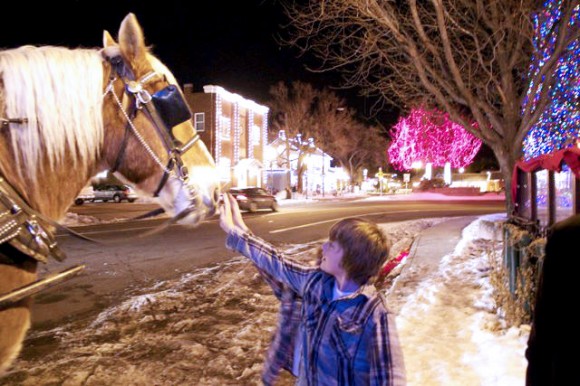 The boys said 'hi' to the horse and then declared they want a horse for Christmas next year.
I said 'sure' and we started sketching plans to convert the garage into a horse stall.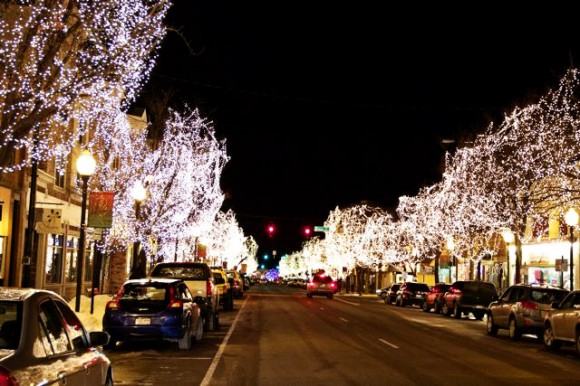 The street of downtown Littleton is always beautifully decorated at Christmas time.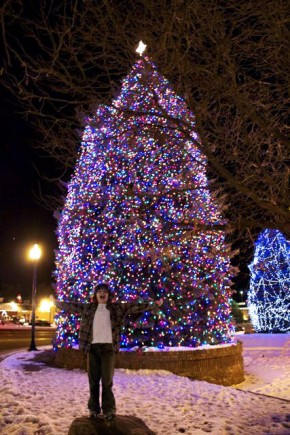 Now, THIS is a Christmas tree.
We went home and polished off the rest of the turkey we'd had on Christmas Day, a box of chocolates and a bag of BBQ flavoured chips.
Not really. We went home, changed into very stretchy and comfortable PJs and watched Kung Fu Panda 2. A good end to a lovely evening.