Our kitchen is going through a transformation and we've been busy through the Christmas period, trying to get as much done as possible before the big man in the red suit arrived.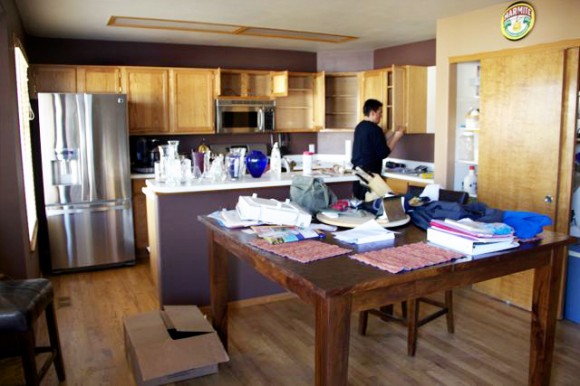 Once again, this is the before photo.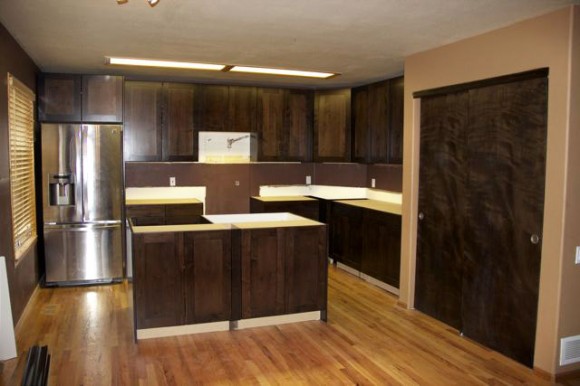 This is what it looked like before the granite, backsplash and appliances were put in place and before some of the finishing like the kickboards and above-cabinet molding.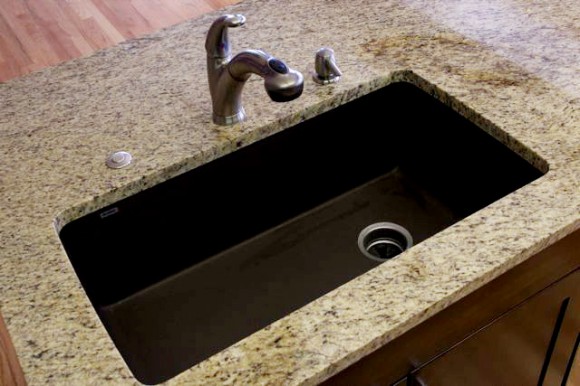 The granite arrived a week before Christmas and it is lovely.
We were going to keep our 2-bowl stainless steel sink but after visiting a kitchen-and-bath design showroom, I fell in love with Blanco sinks and went for a deep bowl instead. The sink is large enough to bath a small dog in.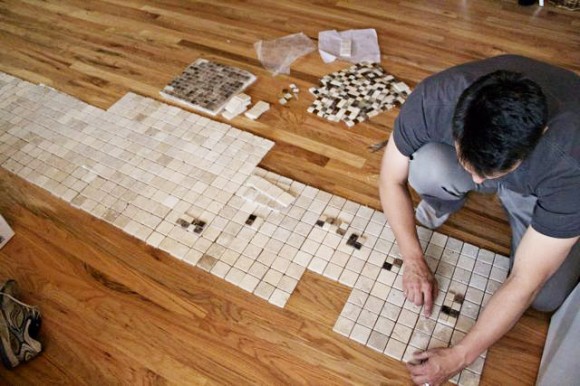 We had picked out the main tile and decided after seeing the idea on display, that we wanted to add a few accent tiles. We went with a random pattern.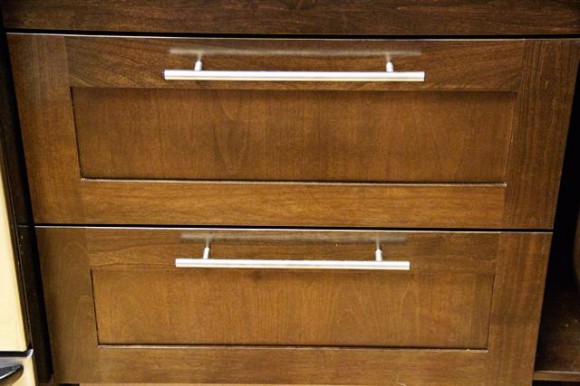 We bought handles from IKEA which were a huge saving. Home Depot are selling the same handles for double the price.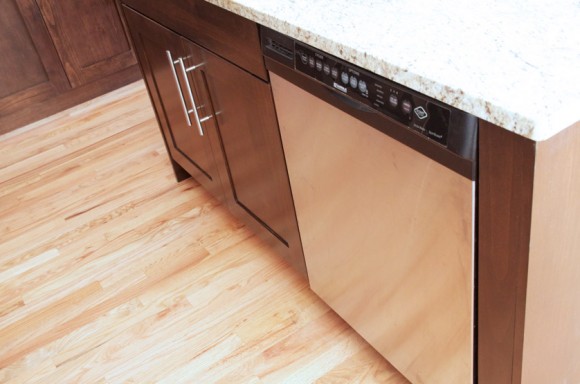 The appliances were put back in place (after the dishwasher part was replaced due to leaking).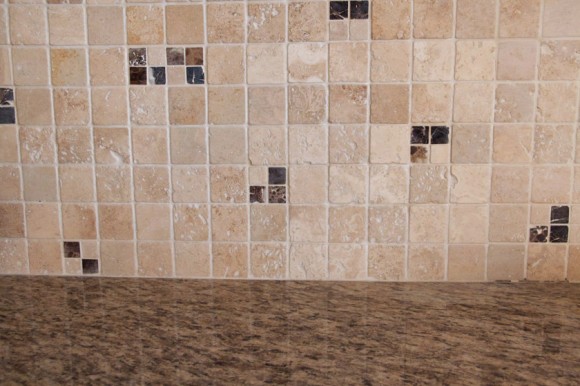 The backsplash work has started and the trimwork is next. Once that is done, my kitchen will be finished.
The Hallelujah Chorus will resound. Listen for it.