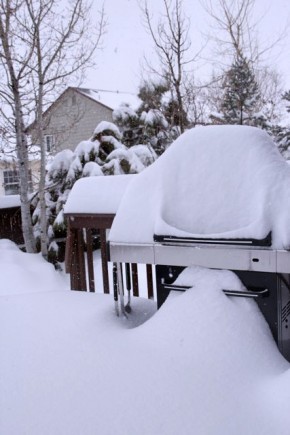 Day 2 of snow fall resulted in a few more inches.  This was the deck yesterday.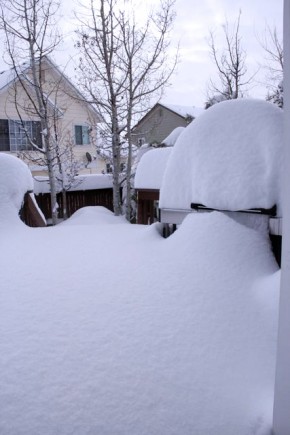 This is the deck today.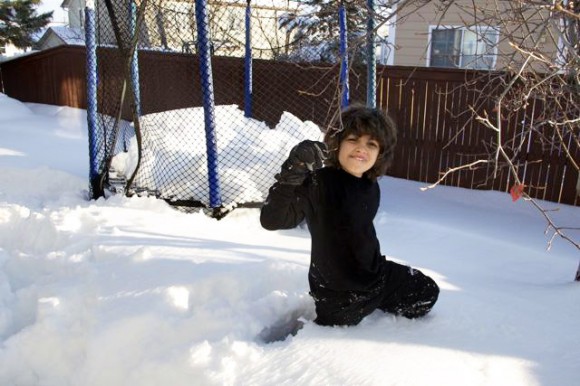 The sun came out and Cullen ventured into the back yard.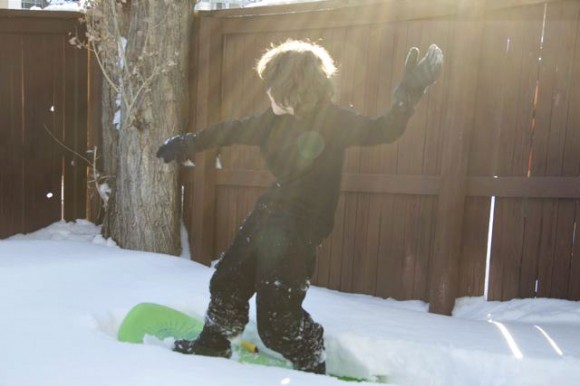 This is our future Olympic Snowboarder.  I guess a few lessons would help and maybe a snowboard too?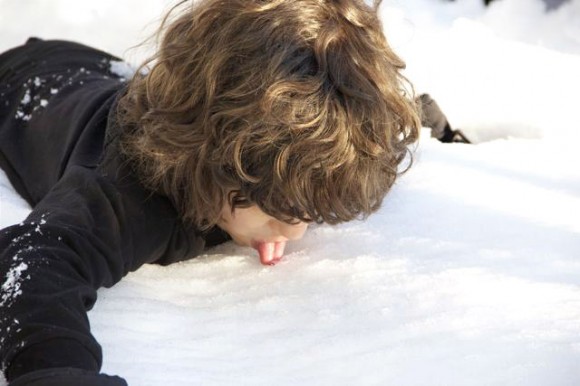 This child always has to taste snow.  "Just keep clear of the yellow snow" I tell him!
Warren and Zulu spent an hour shoveling the snow from the driveway.  I rewarded them with waves and blowing kisses through the window every 20 minutes.  I thought they'd appreciate it.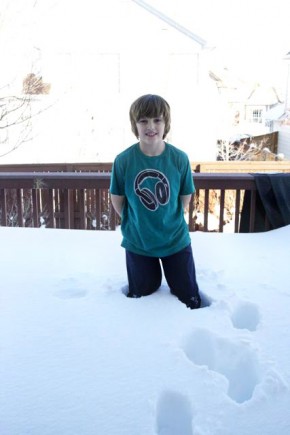 Jordan wanted to check how deep the snow on the deck was.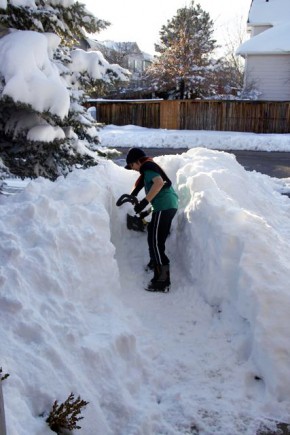 He grabbed the shovel from Warren and started building his fort in the front yard.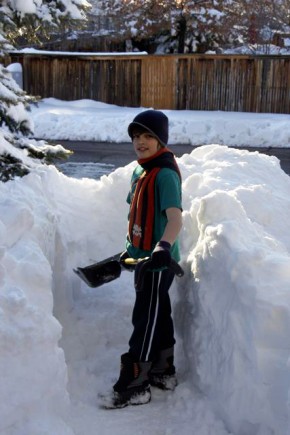 He looks kinda cool and colour-coordinated with his hat and scarf.  Would someone please get that child a coat?  Where is this child's mother?