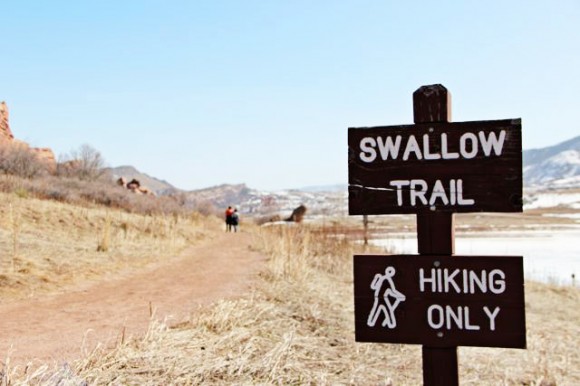 After the recent cold weather, we had a break. A gorgeous day to be out. We headed for South Valley Park, parked at the north trailhead and walked along the Swallow Trail.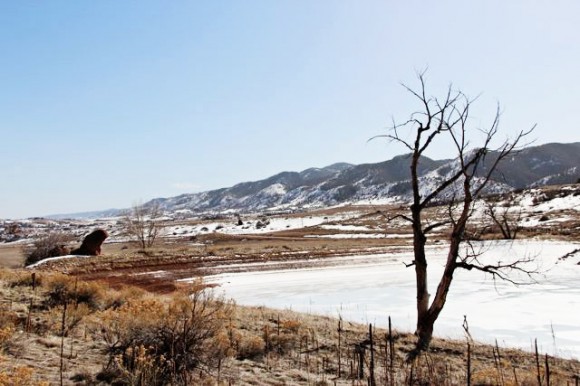 Winter is still very much in play. The lake is frozen over and snow is still on the ground.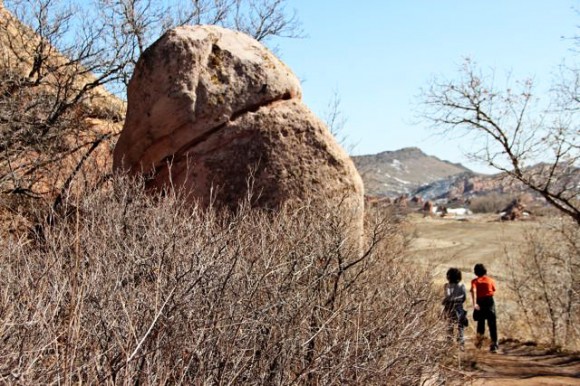 The trail is simple. It is mainly flat with one or two small inclines.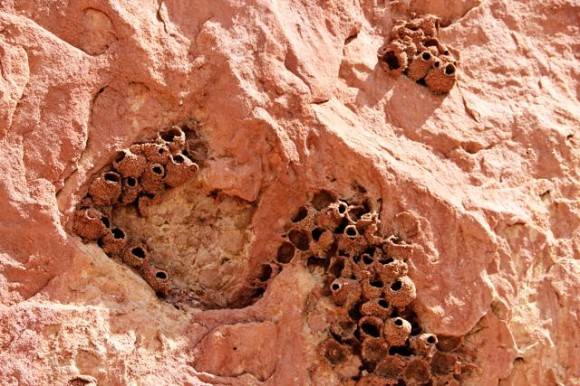 Around the corner we found these. Some obviously weren't up to standard.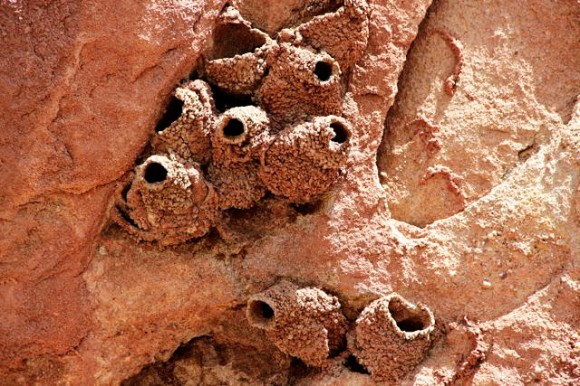 I just love how they make these nests. So clever.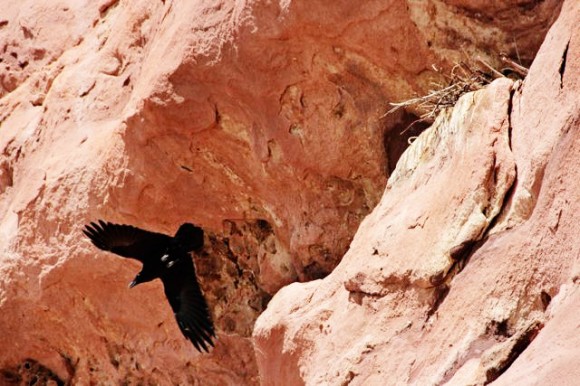 A crow is building a nest just above the swallow nests. I caught her as she flew out.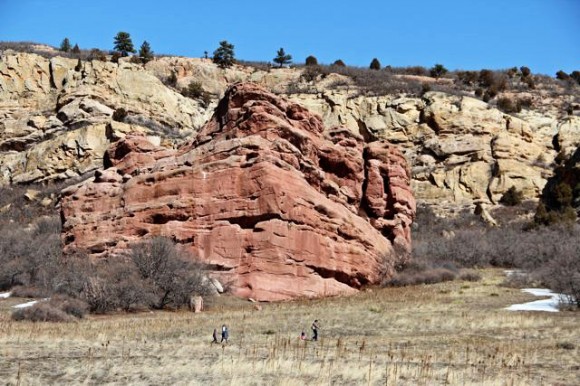 The different shades of rock makes a great contrast.
Our shoes were pretty muddy by the time we made our way down the hill.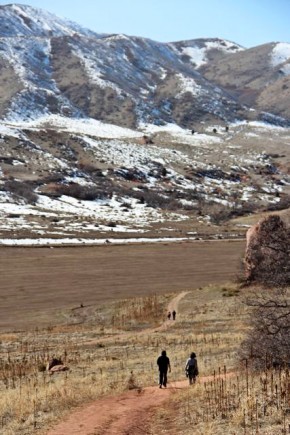 Gorgeous day. Gorgeous scenery. That's Colorado for ya.