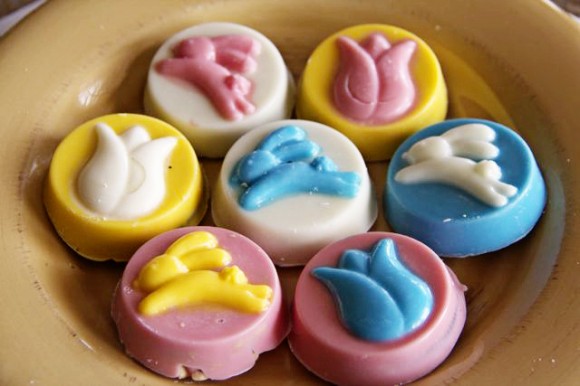 Some people purchase fresh eggs, boil them, dry them and then paint them for Easter. Others spend hours blowing out the content of the eggs to make confetti eggs for throwing at each other. Our family has never done either of those things. I once bought an egg paint kit at Walmart but years later it still lies unopened in the closet.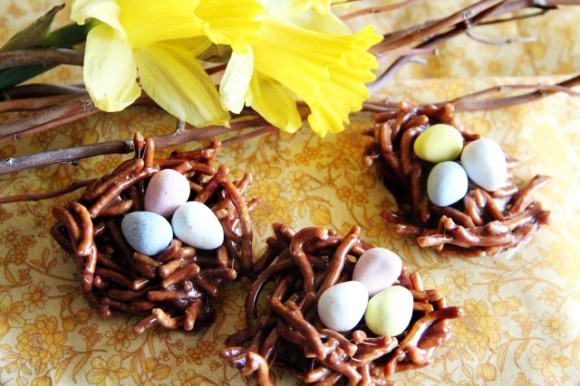 I prefer to bake. I made these for Easter lunch.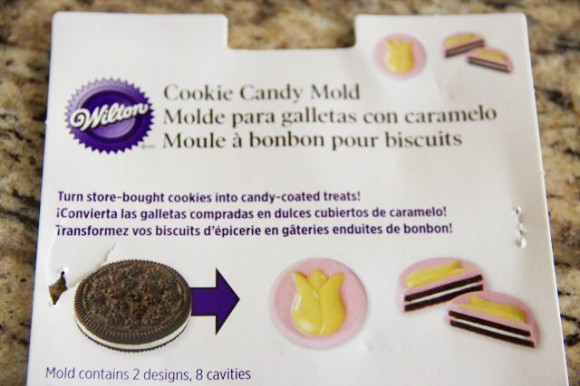 But then I was in a craft store last week and spotted this mold and I had to have it.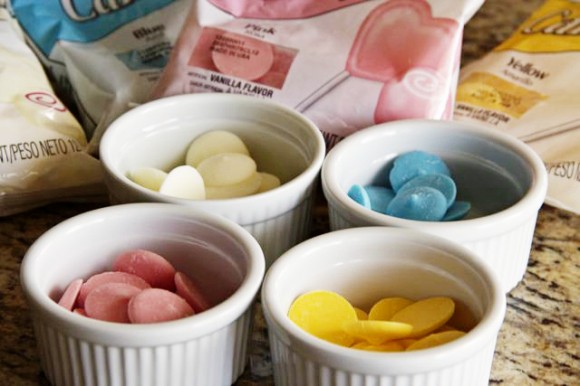 Pastel colours are not my colours. I have never liked pastels. But I make an exception at Easter time because pastels are for spring time – they remind me of flowers and babies. New beginnings. New life. And if chocolate comes in pastel colours, I'll definitely reconsider my aversion to pastels.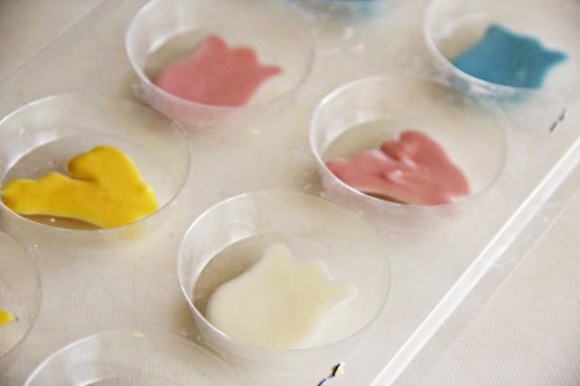 Because the mold had a raised design, I started with a bit of chocolate in the 'raised' part and stuck it in the fridge to harden for a few minutes.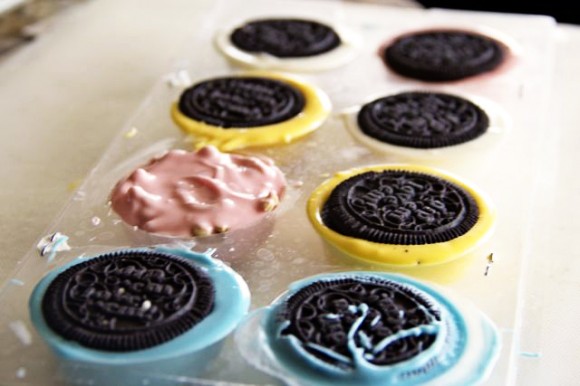 Next the chocolate fills the mold 2/3′s from the top and I pushed an Oreo cookie into the chocolate (which oozed out in places) and put it back in the fridge to set.
Oh and I tried a few chow mien noodles (leftover from the Easter Egg Nests) in the pink one just to see how it would turn out.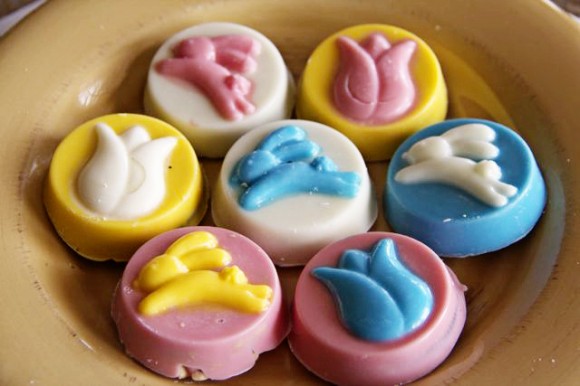 This is how they turned out. Not too bad for my first attempt.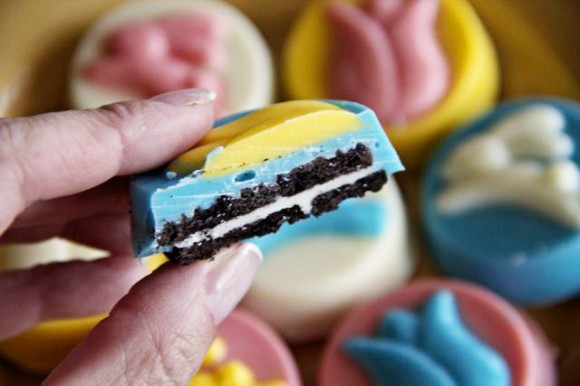 This is what the cross-section looks like. These chocolate-coated-cookies went with the kids to Sunday School. I certainly don't need any more temptations in my house.
Happy Easter everyone!