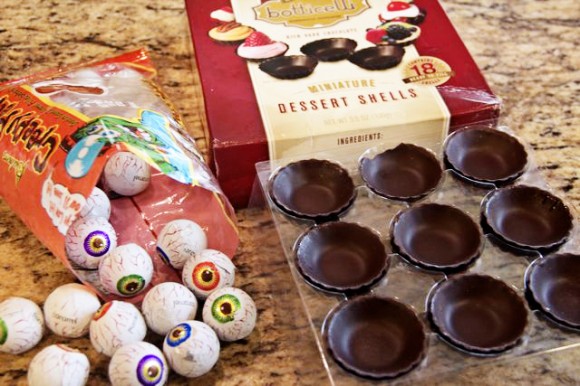 While cleaning out part of my freezer, I came across Botticelli mini chocolate shells which I'd plan at some point to use but forgot all about them.  I also found a bag of Halloween eyeball caramel chocolates. I needed to make something.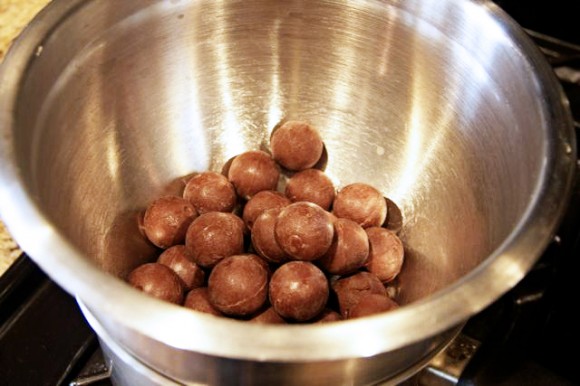 So I threw the eyeballs into a bowl over hot water to melt.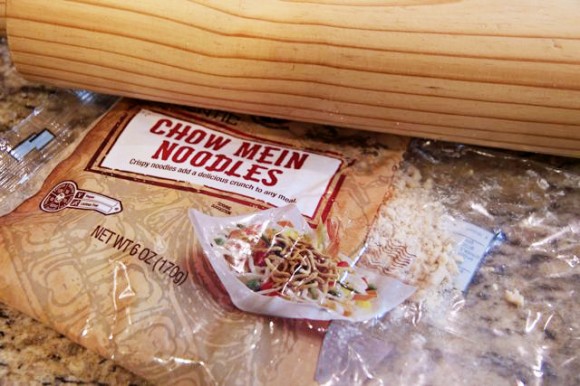 I had these left over from the Easter Egg Nests I made for Easter so I crushed them using a rolling pin.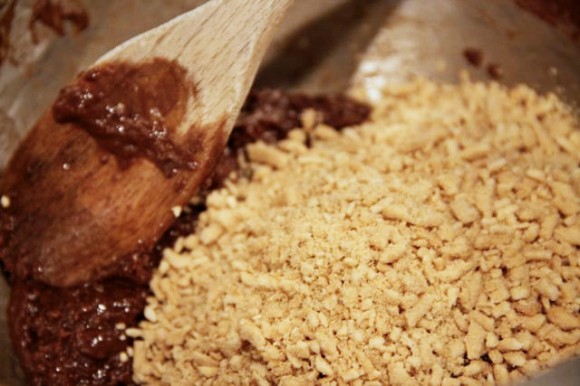 I added the crumbs to the melted chocolate balls and blended it together.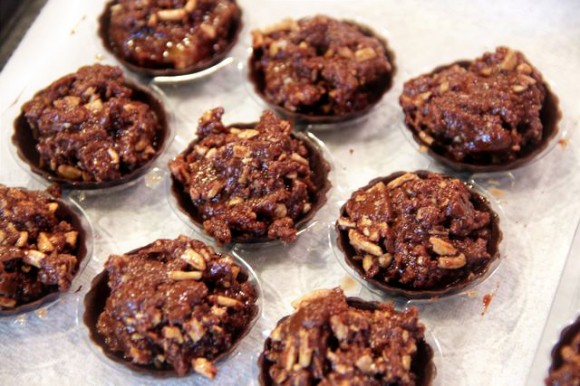 A heaped tablespoon of the mixture went into the chocolate shells and the tray went into the fridge to set.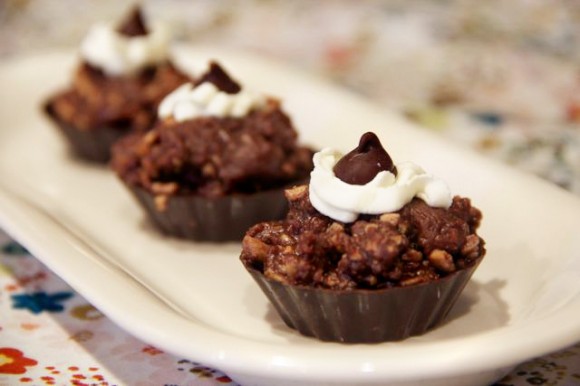 Once they were ready, I piped some whipping cream on top and added a chocolate chip for decoration. Fun and yummy.