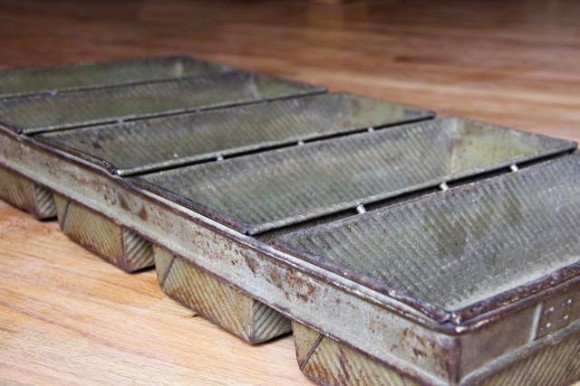 I was strolling around my favourite antique mall and got chatting to one of the vendors who rents a booth there. She was rearranging her area and we talked about weight-gain in our 40′s and how energy bars help with cravings. We ate our energy bars together. Just as I was about to walk on, something caught my eye hidden under a stack of trays. The booth owner dragged it out for me and it was an old bread tray used by a bakery. I fell in love right away.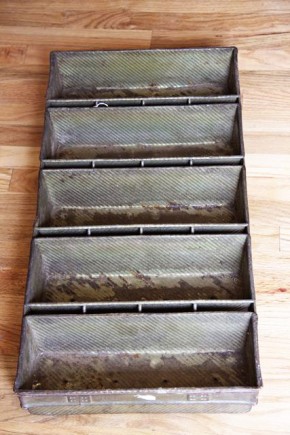 The booth owner and I chatted about what I could use it for and since my oven is too small to bake as many as 5 loaves across in it, this bread tray would definitely be for decorative purposes.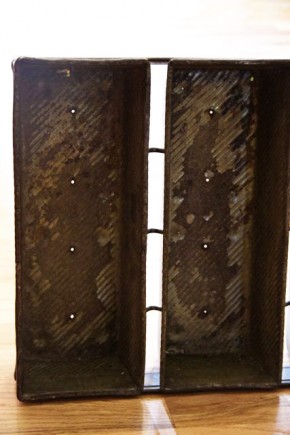 I toyed with planting flowers in the tray but discovered there are air holes at the bottom of each of them and the idea of lining each tray with special waterproof liner for plants quickly went out the window. That's because I am a terrible gardener and anything I try my hand at usually dies or leaks. Gardening is not one of my gifts.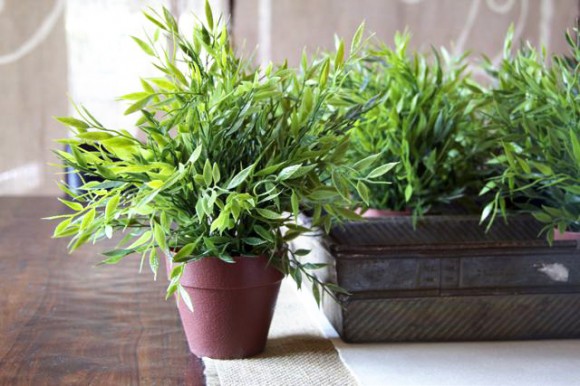 So I hauled off to IKEA and bought a bunch of these fake plants and filled the tray with them instead.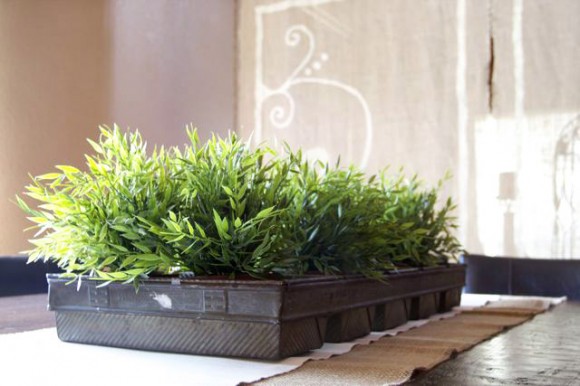 And now I have a centerpiece for my dining room table that is springy and bright.
Love it.