The fireplace remodel started almost a year and today the last of the stone veneer was put in place. Warren started the project last summer but had to put it on hold when we started the kitchen remodel. Then I got him to make me a window seat to finish the kitchen off so the fireplace has been waiting for months for it's final skin.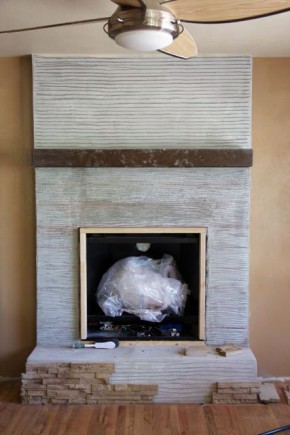 The fireplace sat like this for months and Warren finally found the time to get started on it again. You see he has something called a 'job' which interferes sometimes with our DIY projects but this 'job' also pays for our DIY projects so I'm thankful for said 'job'.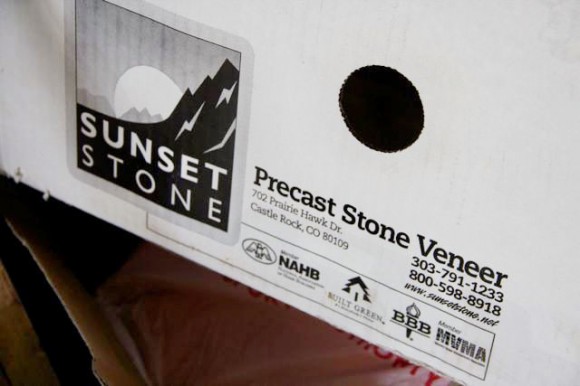 Stone veneer is either made from natural (fieldstone/quarried) stone or from manufactured (concrete/other products) stone.  Its then formed into puzzle-like pieces for easy installation and its much lighter and easier to handle than individual stones. It looks great too.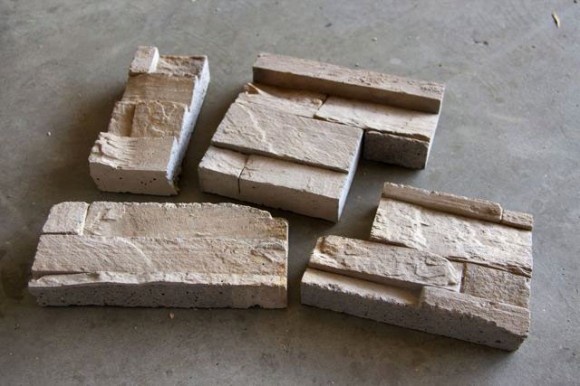 There were so many styles and colours to choose from.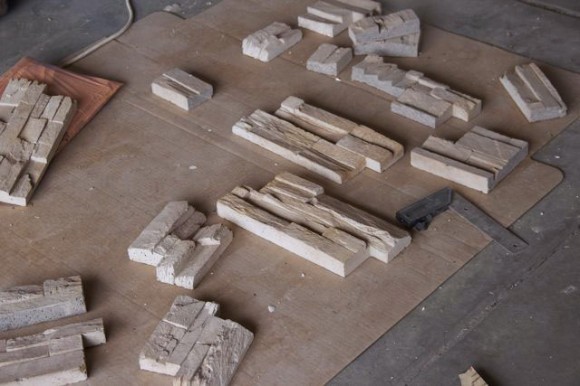 Warren laid most of the pieces out first to make sure he mixed the pieces up and to ensure they would fit correctly.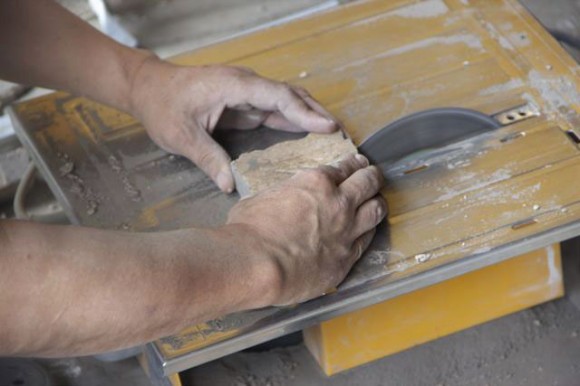 Quite a bit of cutting had to get done in order to get the pieces to fit in certain places.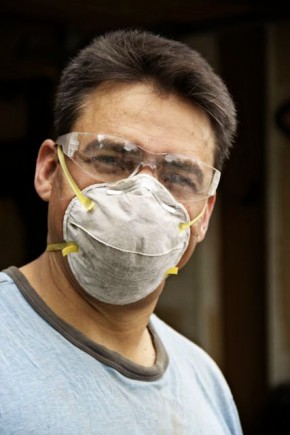 This is a messy job and not only was my man covered from head to toe in concrete and rock dust, but the garage and the inside of my house has a fine dusting of it too. Its par for the DIY course.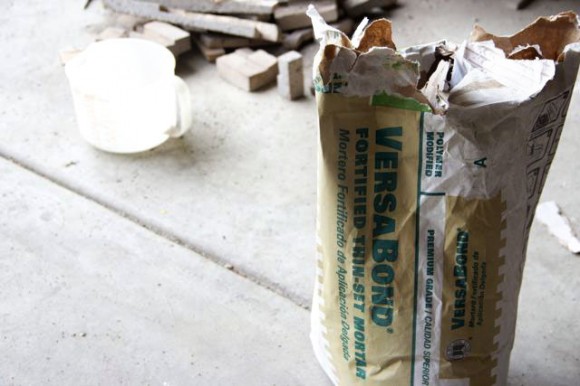 The 'glue' that holds the stone veneer to the wall is thinset.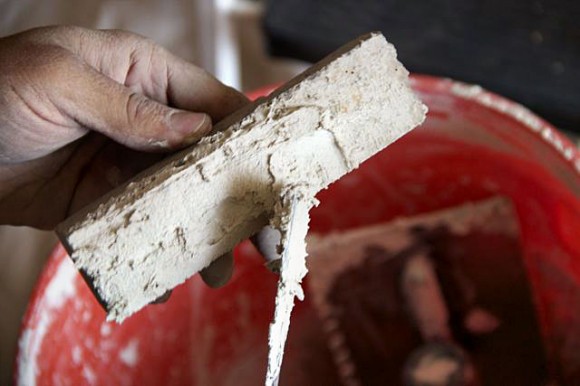 The thinset is first buttered onto the back of the stone veneer puzzle piece.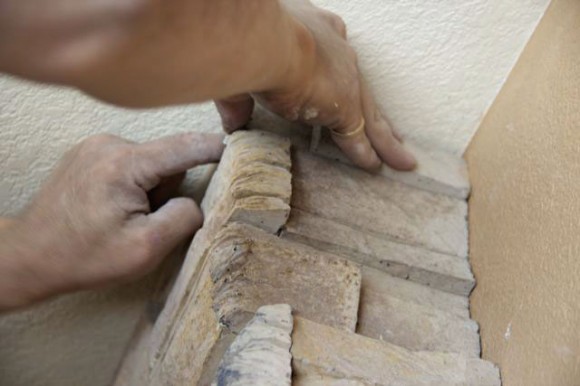 Then the puzzle piece is pressed into the gap.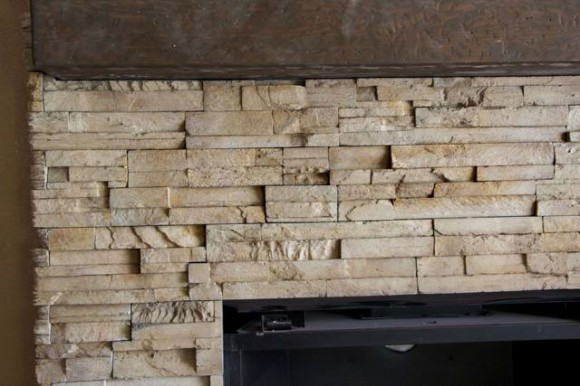 Close up, it looks like this.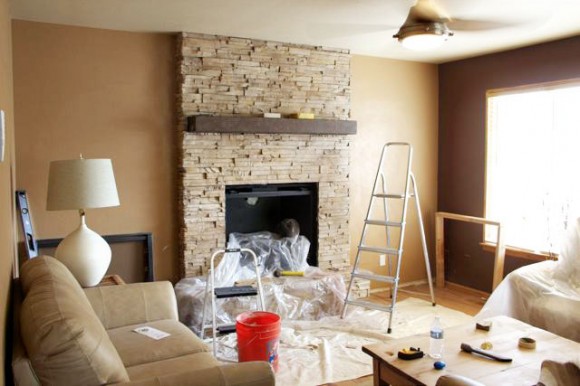 And the result of all his hard work, looks like this.
All that is left to do is to put the fireplace insert in, clean up the place and decorate.