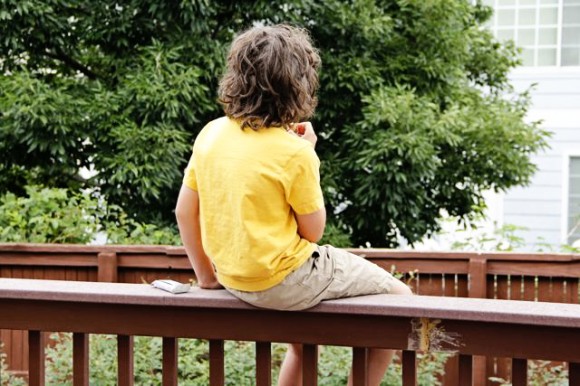 Jordan is at soccer camp this morning and his brother is waiting his return. This child is the sweetest thing. He won't play the new Wii game he got for his birthday until his brother comes home. He refuses to. He wants to wait for his bro'. And so I found him sitting on the deck railing eating a snack, waiting.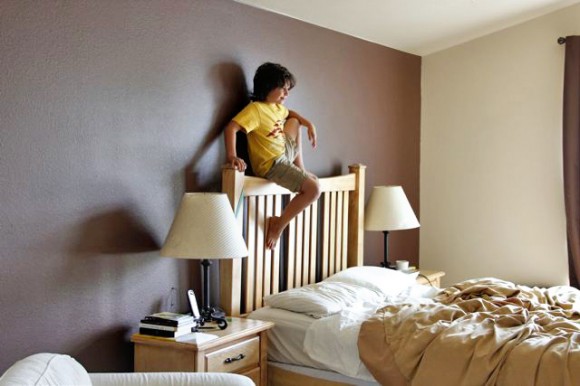 The morning dragged on and he retired to my bedroom to watch Cartoon Network. Only, he does it Peter Pan style.
By the way, my bed was made this morning! He thinks my bed is a trampoline. We have one in the back yard. Apparently Peter Pan prefers my bed!