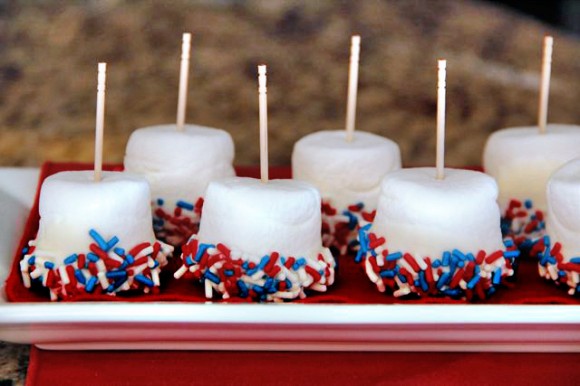 This is a fun treat to make with the kids for the 4th July.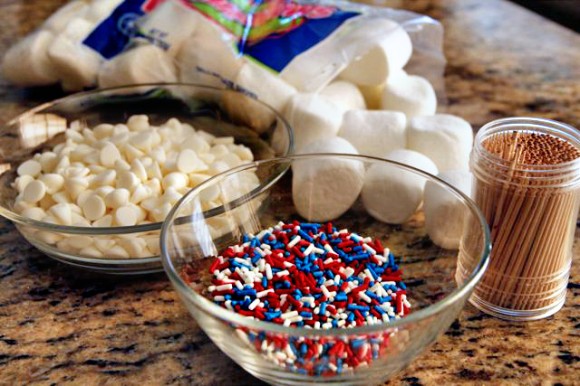 All you need are marshmallows, white chocolate, blue-and-white sprinkles and toothpicks.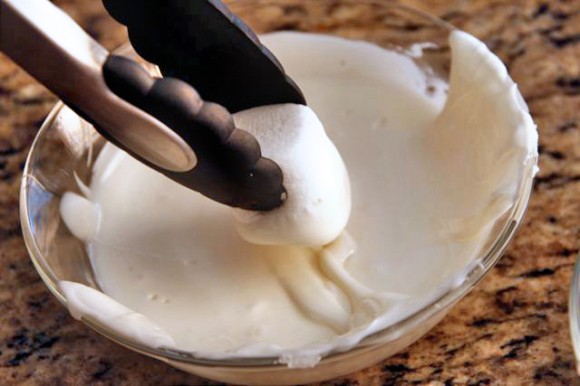 Melt the chocolate and dip the marshmallow into it (I did a quarter of the way).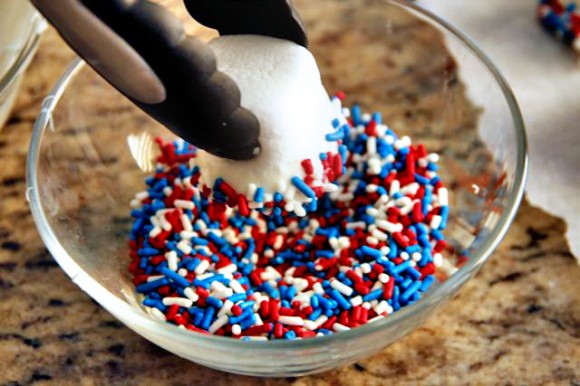 Then dip the marshmallow into the sprinkles and set aside on wax paper to harden and stick a toothpick into the top of each of them.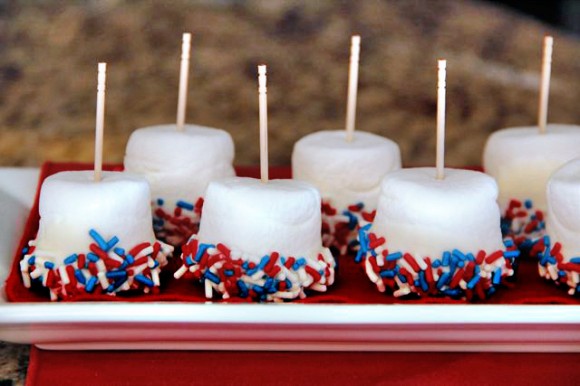 A fun and yummy treat to celebrate Independence Day.