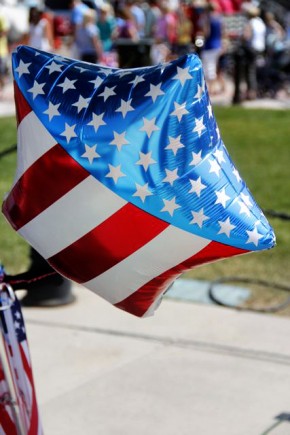 For the past few years we have spent the 4th July in the mountains but this year we decided to stay in town and watch the town's parade.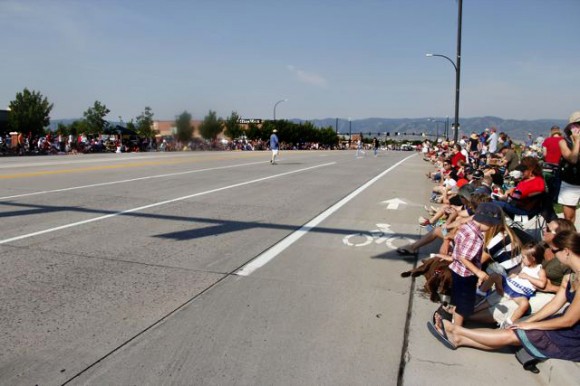 By the time we got to the main street, the crowds were already lining the road and we finally found our spot.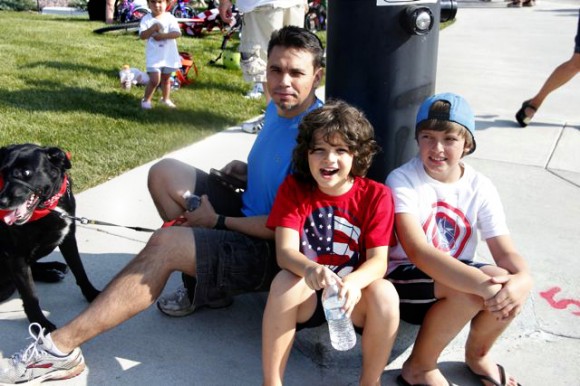 It was hot – even at 9 am – we were sweating, not to mention the poor dog!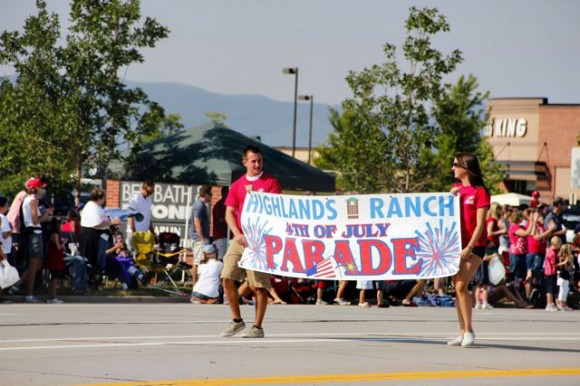 The parade started on time.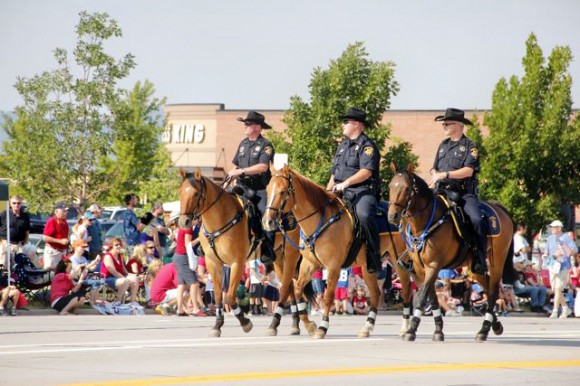 The cops were the first to walk down the street.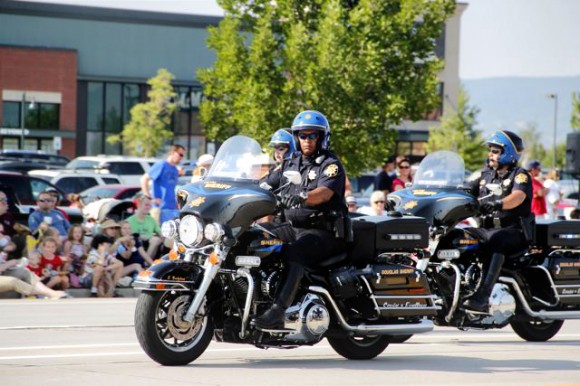 Or ride, in this case.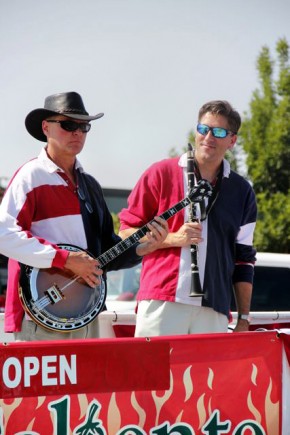 Nothing quite like a banjo playing.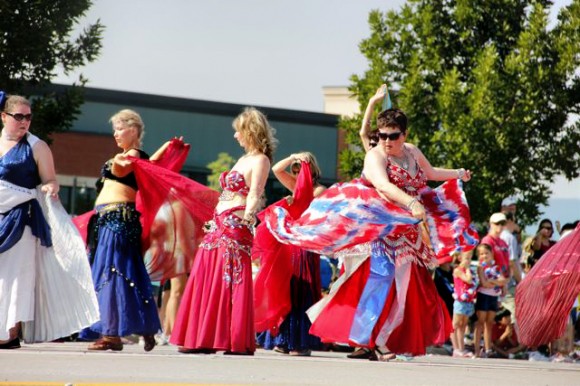 Or belly-dancers, dancing.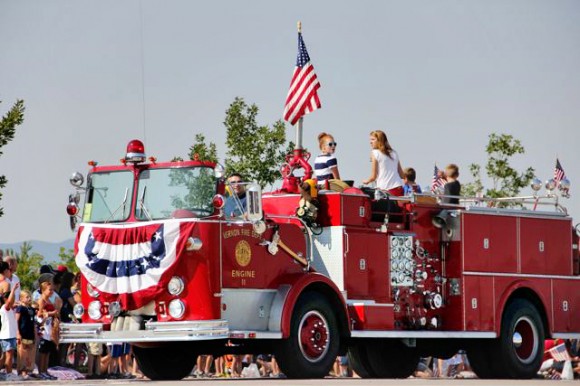 The local fire department showed off their old engine.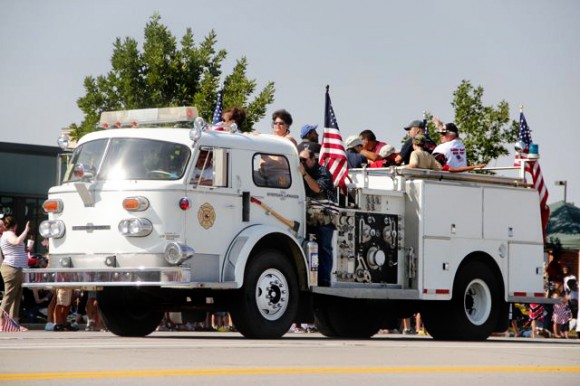 And another one.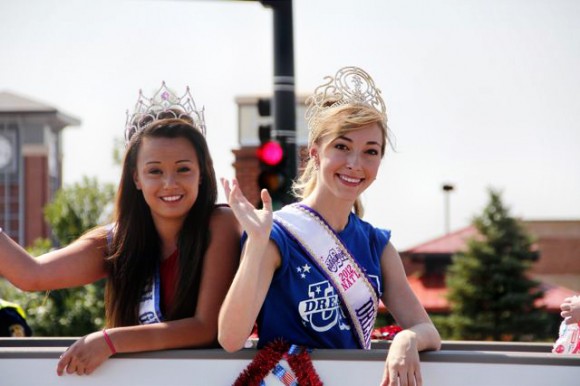 Every parade has it's beauty pageant winners…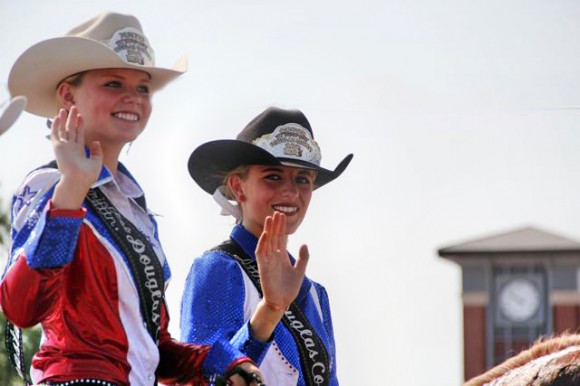 Including the rodeo contestants…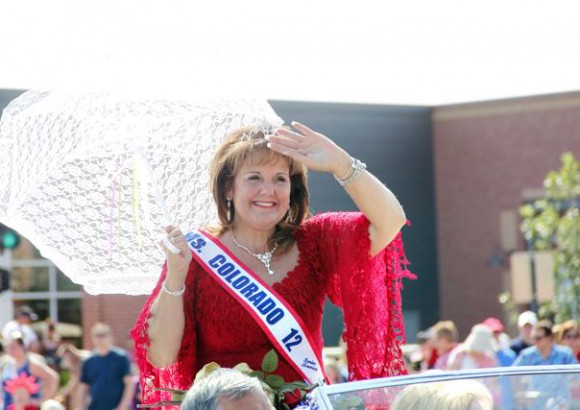 Ms. Colorado (senior)…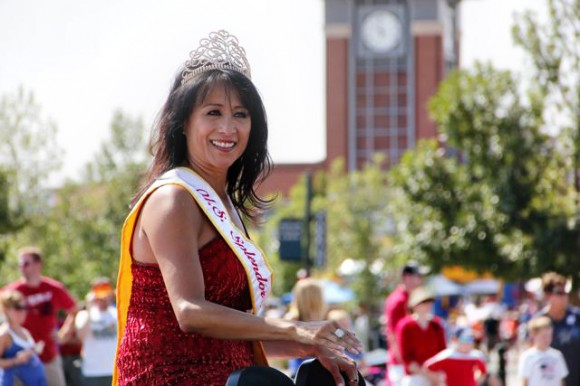 And Ms. Hispanic Colorado.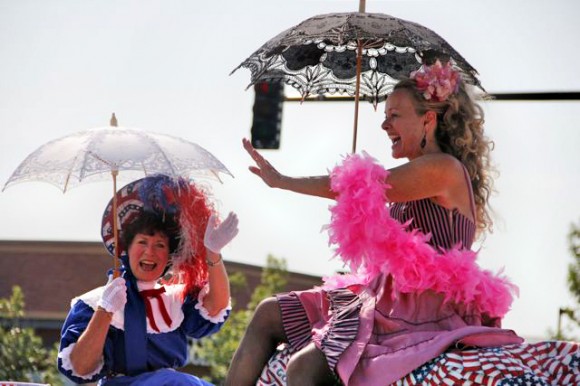 And then there are the Western Ladies Club.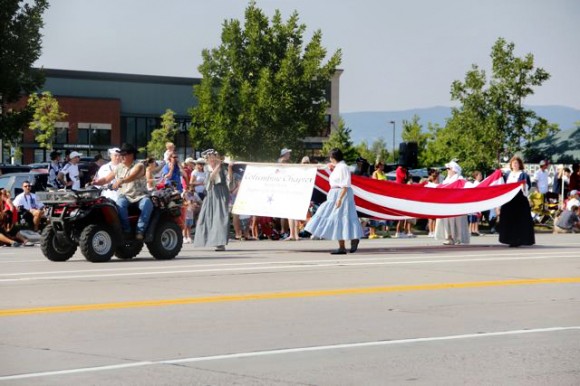 These ladies are descendants of the patriots who fought for independence.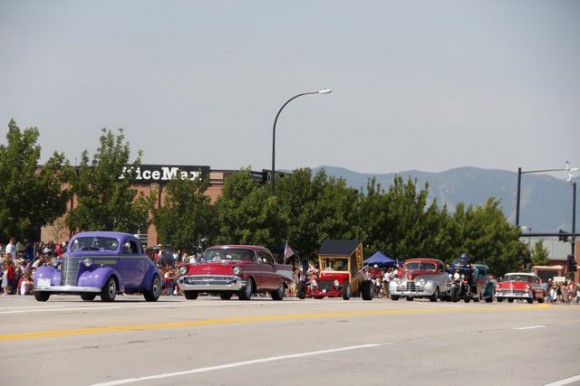 Of course, the hot rod group came out to display their cars…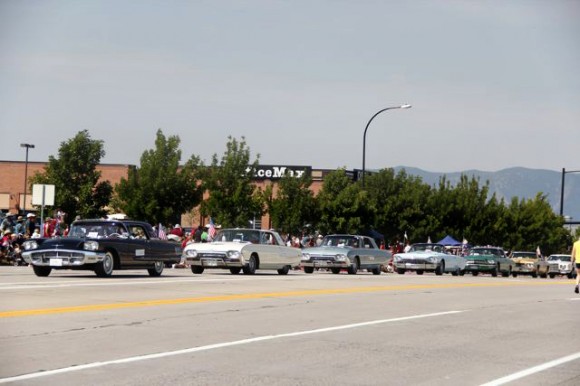 As did the owners of classic old cars.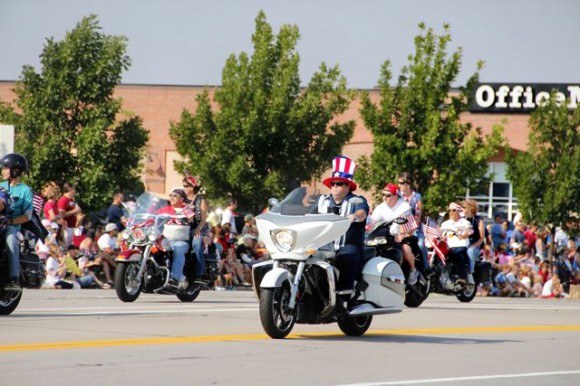 The motorcycle club zoomed by.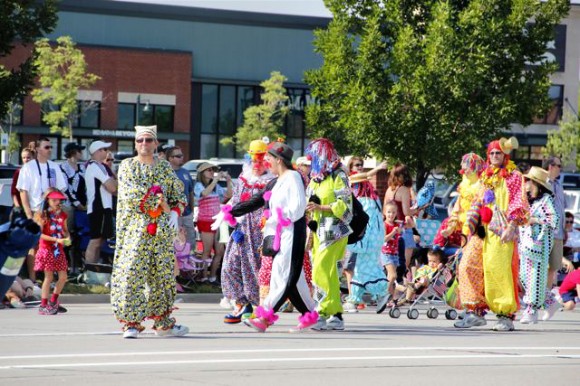 And the clowns threw candy at the kids.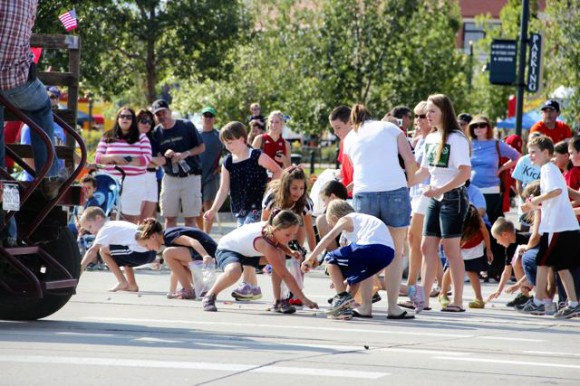 It was a 'free-for-all'.
Retired members of the various armed forces joined in…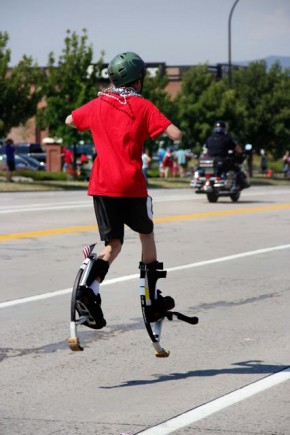 As young people bounced their way down the road.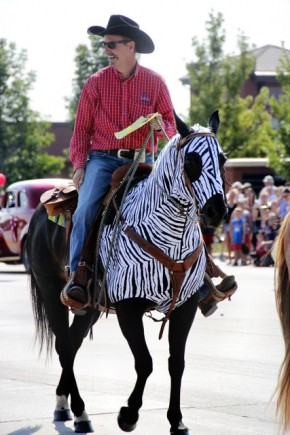 And we even had a couple of cowboys…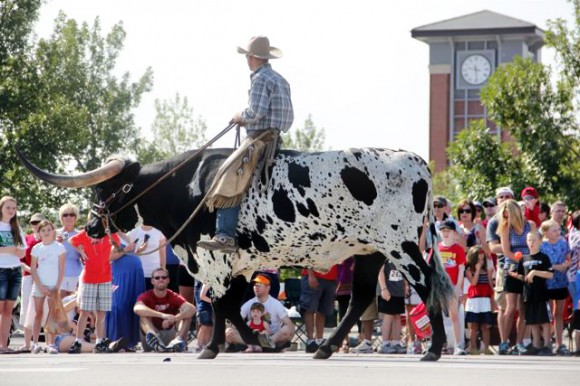 Although this cowboy's ride was unusual.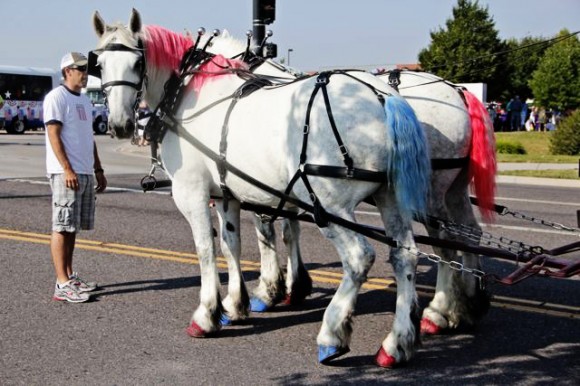 It's a festive time. Even the animals are decorated for the occasion.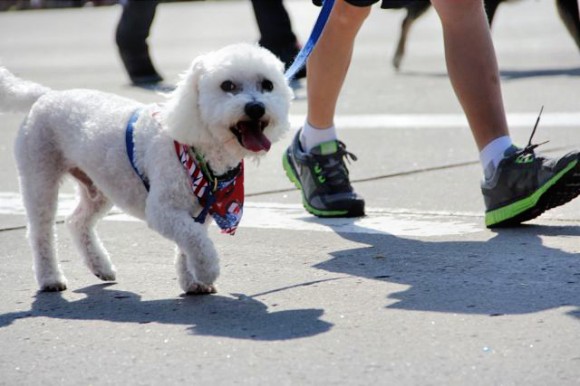 Given a little red-white-and-blue for the day…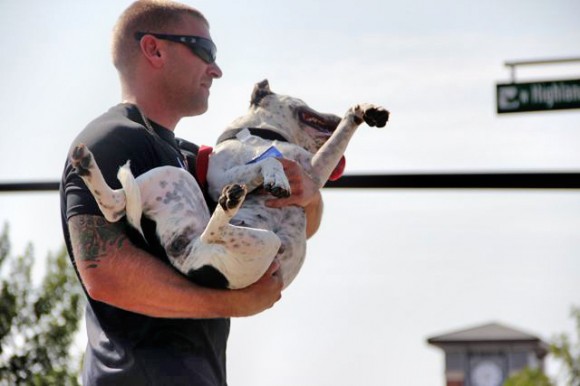 And carried when it gets too hot for the pooch to continue in the parade.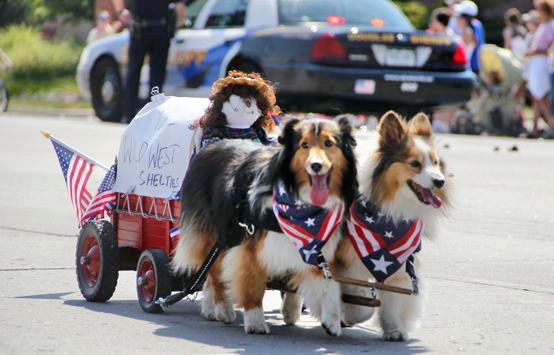 And then there were these. The crowd went a little nuts when they saw them.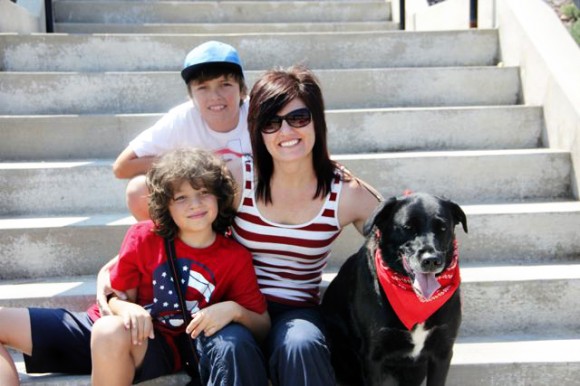 A hot day, but fun for all.