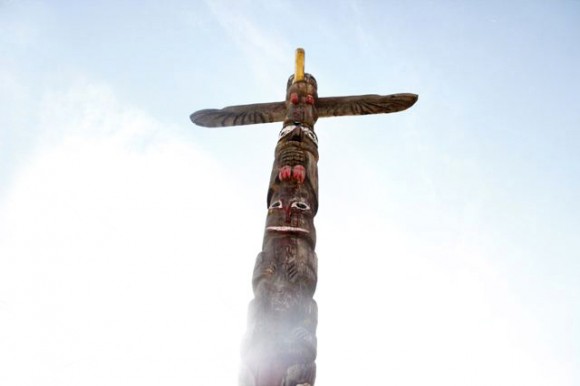 I had a week of testosterone-free living and a tidy house. It was really, really nice. I missed my guys but it was so nice to have the place to myself. I am definitely a loner and I love time to myself.
This morning I set my alarm for 7 am, jumped into the shower, grabbed an iced coffee at the drive-thru Starbucks and with Warren still in Ohio, I drove up to the campsite on my own.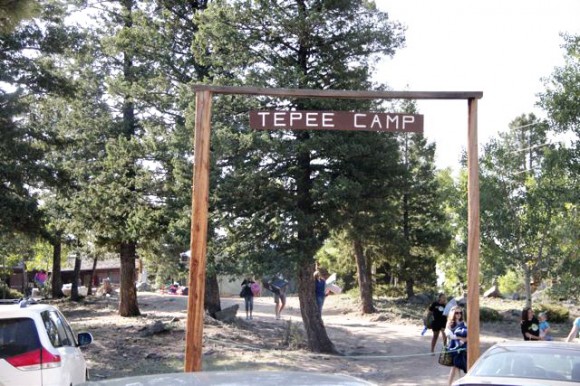 I couldn't find my brood in the sea of kids who were lined up for breakfast but soon enough I spotted my offspring. It was so good to see their grubby faces again. I tried not to embarress them with too many hugs. It was hard. I wanted to squeeze and not let go.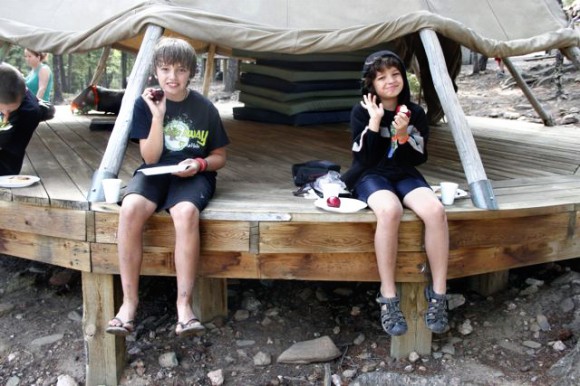 We had a cinnamon bun and overcooked breakfast sausages together on the cleaned up teepee.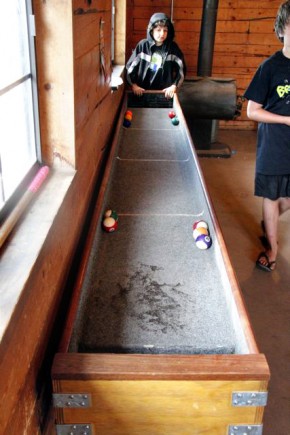 The boys showed me their favourite game. 'Rug ball'. They want Warren to make one for them.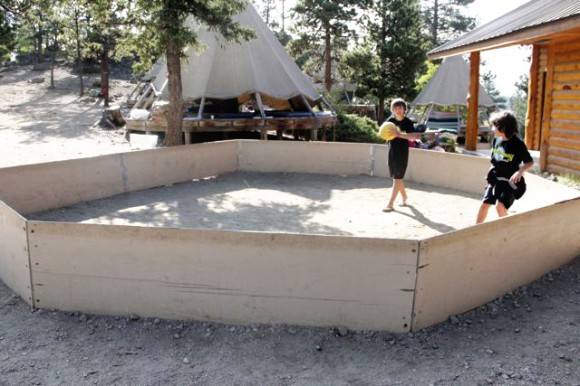 The other popular game was 'gaga ball' which is a variation of 'dodge ball'. Another project for Warren?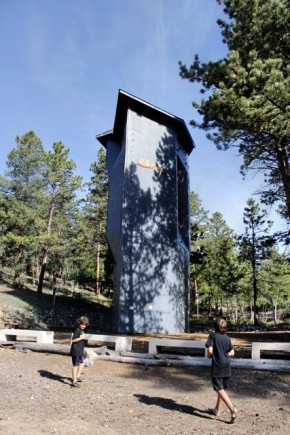 Once we'd packed the car with wet and stinky clothes, the boys showed me the climbing wall which they'd used during some free time.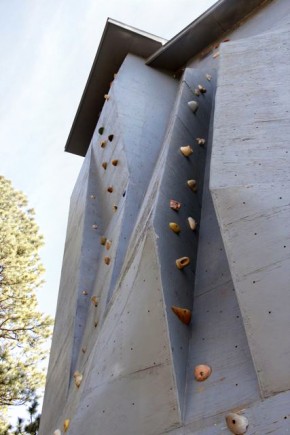 Looks a bit challenging but a lot of fun too.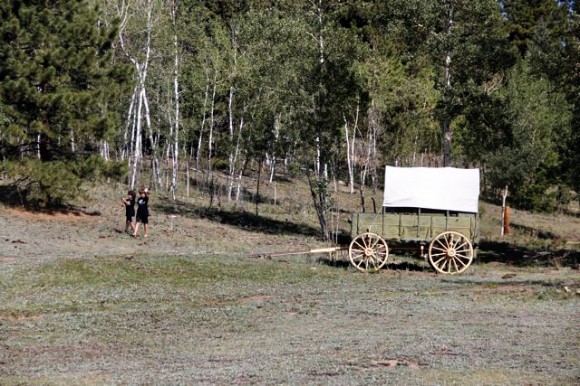 They walked back to camp. Someone had to drive, so I obliged.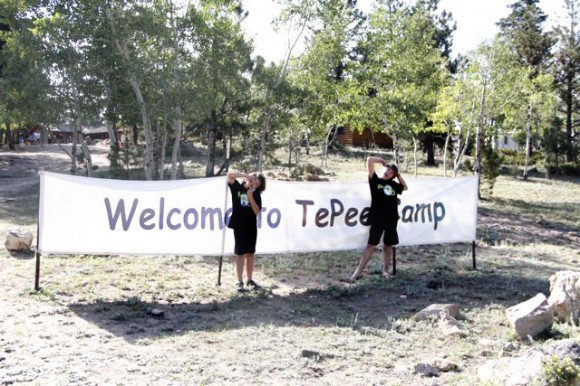 They said 'goodbye'. (I can't decide if 'teepee' on the sign is misspelled on purpose or not.)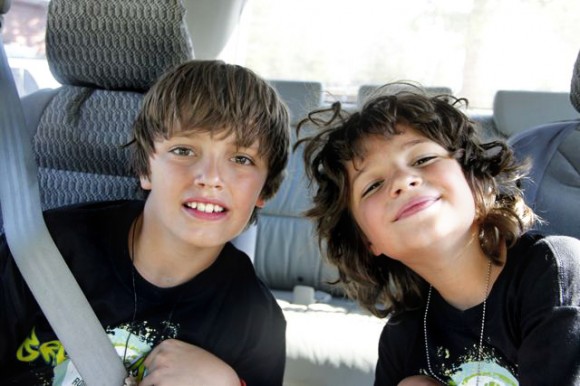 I loaded the two grubby squidgets into the car, opened up all the windows and we set off home. As soon as we got home, it was showers for everyone, sleeping bags were aired on the back deck and the clothes were thrown into the washing machine. They are looking forward to going back next year already.