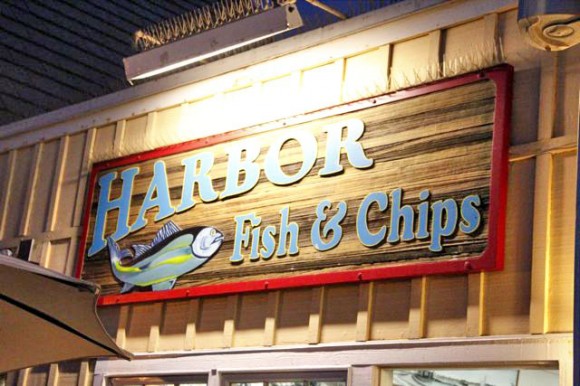 THE BEST fish 'n chips place in Orange County is the Harbor Fish & Chips in Oceanside, CA.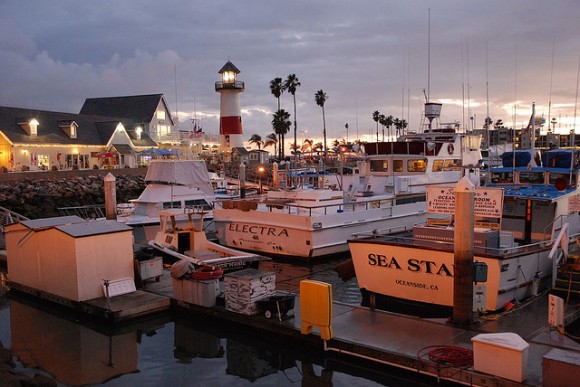 The restaurant is situated along the pier and there is indoor and outdoor seating. The place is always humming with visitors and the food is G.O.O.D.!!!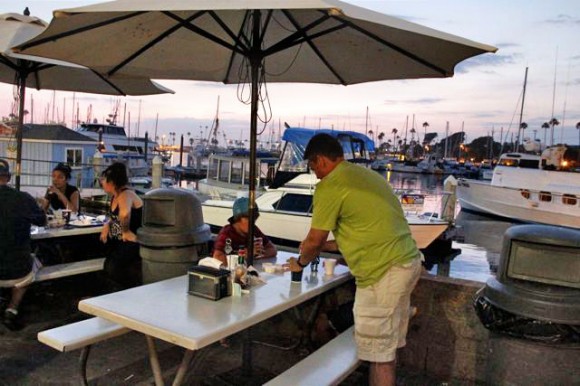 We found our spot next to the boats.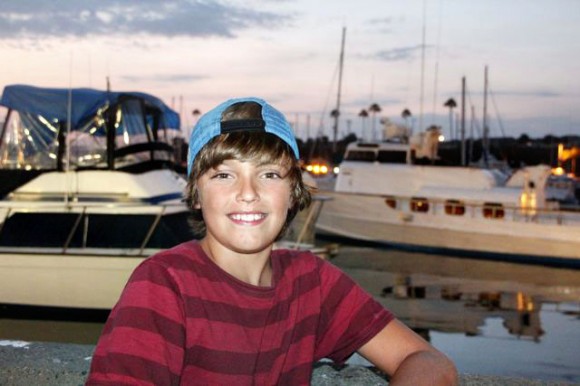 It was such a nice evening. So quiet. So warm.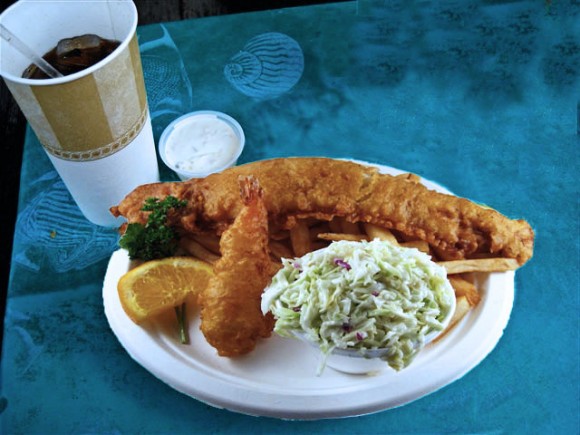 The special for the evening was the Sampler – 2 pieces of battered and fried fish and 1 large shrimp with coleslaw and chips. YUM!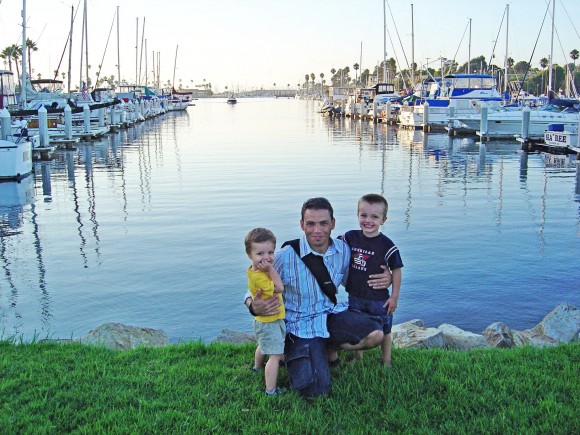 This was in 2004. We'd just had fish 'n chips from Harbor Fish & Chips and were about to walk back to the apartment we rented for the week. It feels like last year. I love looking back at place we've been to before. It also makes me sad. Time goes by way too quickly. At least we have the memories.