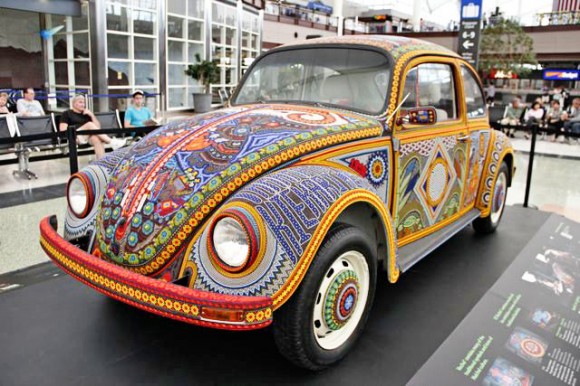 This 1990 VW Beetle, known as The Vochol, has been covered with 2,277,000 glass beads, by hand, by 8 people. They are part of the Huichol, an indigenous group, from Mexico.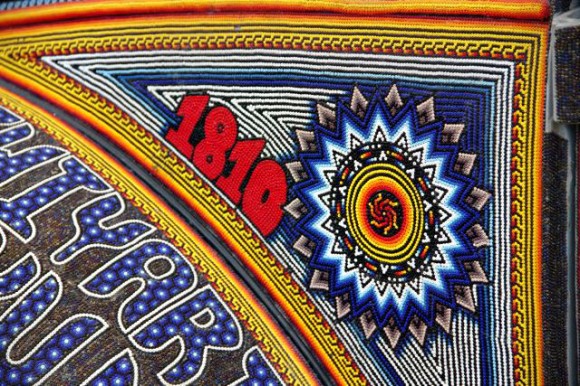 Thousands of hours were devoted to creating this masterpiece and it reflects not only their artistic skill and design but also their history, their mythology and their culture. They chose the car as a "vehicle" to do this.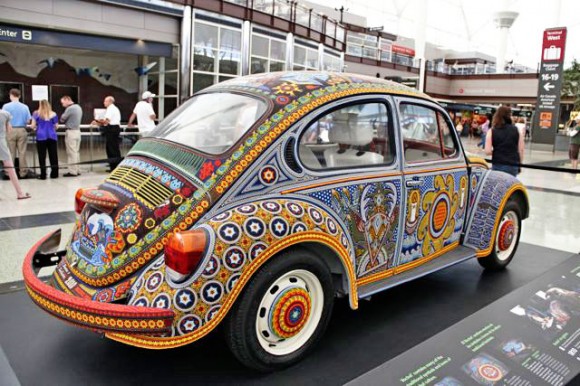 The two Huichol families spent 7 months in 2010 on the project.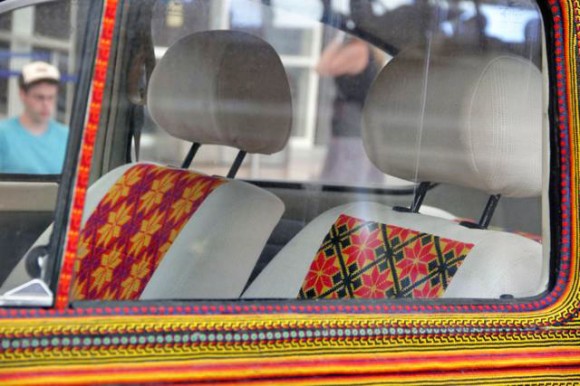 Strands of glass beads were used to cover every inch of the Beetle's exterior, the steering wheel and dashboard and even the seat covers were decorated.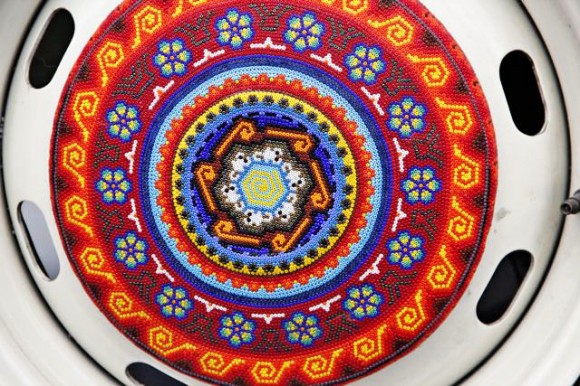 The name "Vochol" is a mix of the words "Huichol" and "Vocho" – slang for Beetle.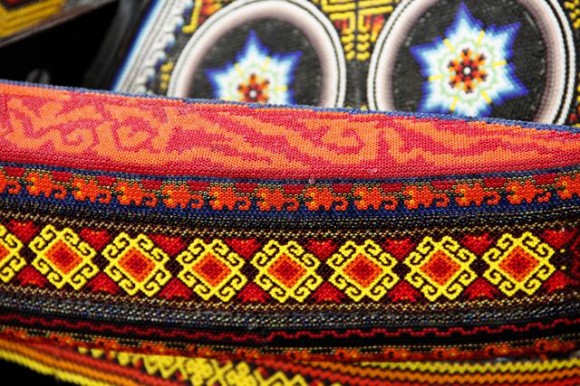 Even the bumper was decorated.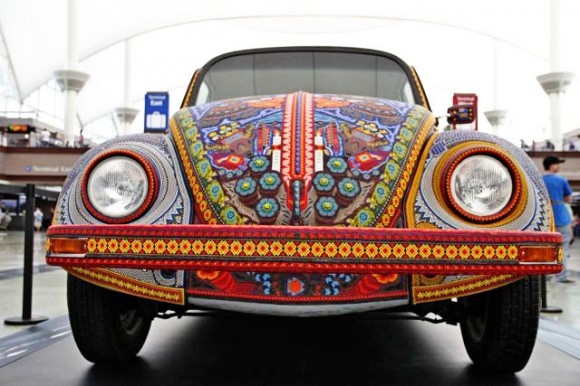 The Vochol made its last stop at Denver International Airport and then it's heading to Europe. I'm glad we got to see it firsthand.