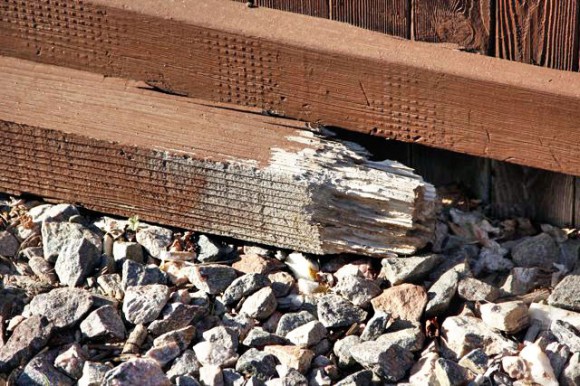 Owning a home is great, until maintenance is required. Replacing fence posts was on the task list today because the post had rotted at the point where it met the concrete and the fence was starting to fall over into our neighbour's yard. Unfortunately for us, the posts holding up the fence that we share with our 3 neighbours are in our yard so the job of fixing lands on our shoulders (well, Warren's shoulders since he's more capable when it comes to hard labour.)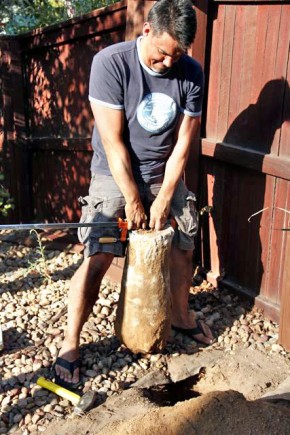 Once the fence was removed and the rotted post snapped from the concrete, the actual concrete block needed to be removed from the ground. And since Warren did this by hand, it took a lot of blood, sweat and jeers.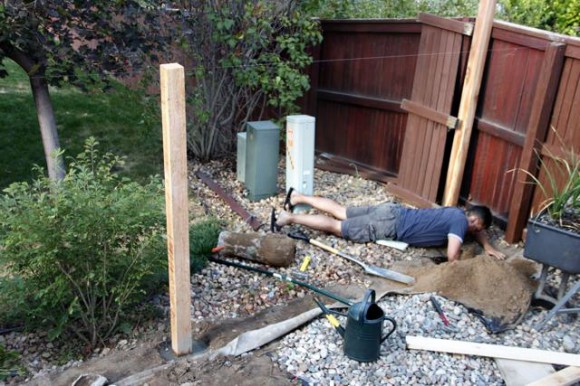 The hole for the new post is cleaned out.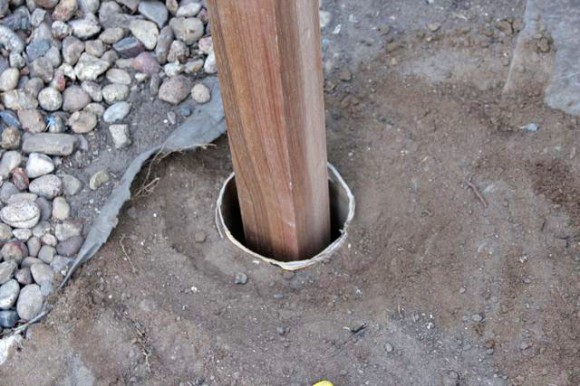 A circular form goes into the ground before the new post is put in place.
Warren used a piece of fishing line to make sure the posts were the same height. Note the Stella Artois bottle leaning against the back fence. That was for motivation and energy.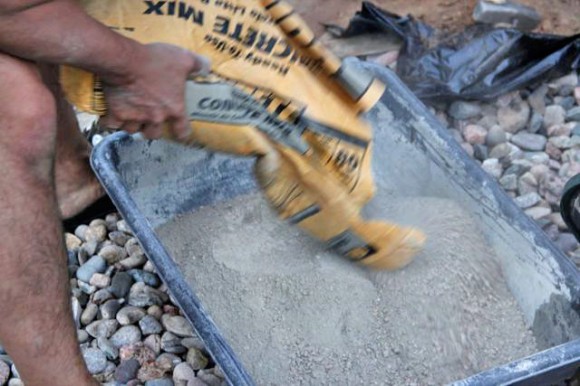 Then comes the cement.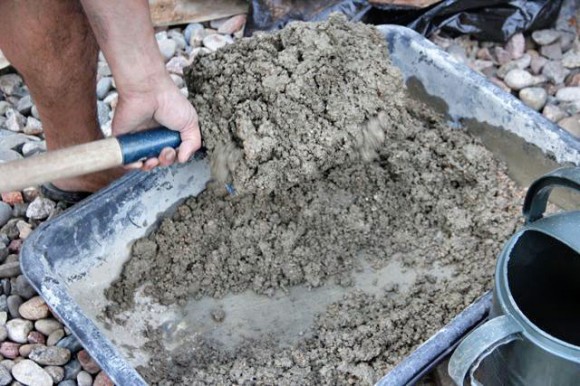 Throw a bit of water into the pan and mix…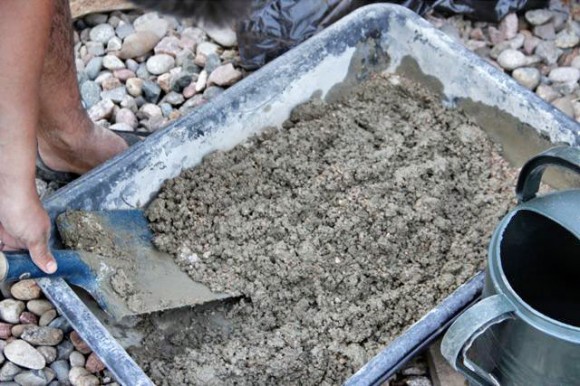 Mix some more…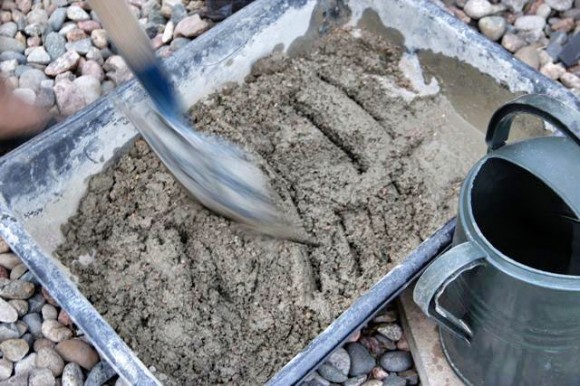 And a bit more.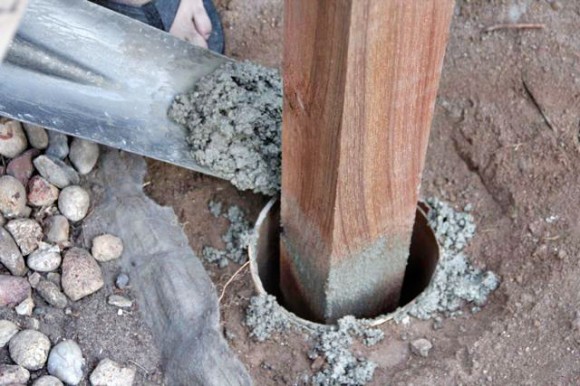 Then the cement is poured into the form.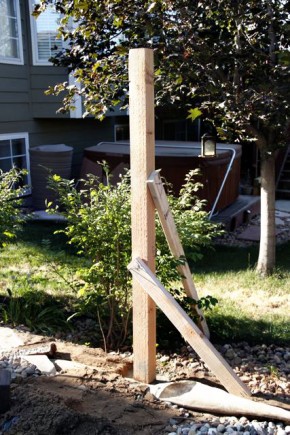 The new post is secured with a couple of pieces of wood to prevent it moving and within a couple of hours, the cement is set. As you can tell from the photos, the sun hid and reappeared every few minutes and we were thankful for the overcast moments. It was hot and hard work. Cheerleading is a sweaty job.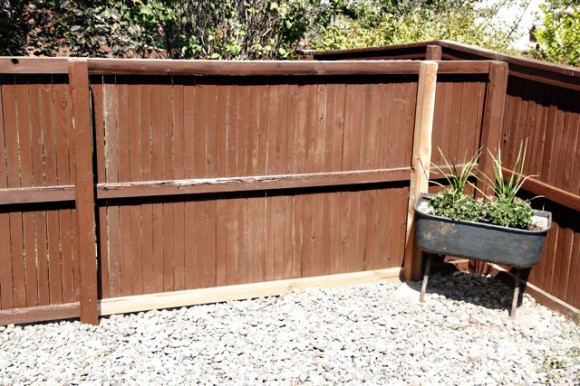 The bottom beam of the fence had to be replaced because it was bowing and causing the fence to ripple.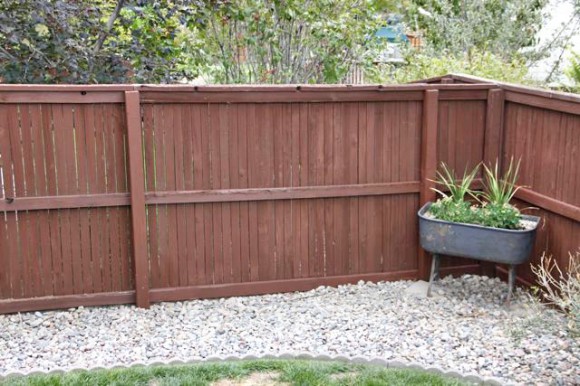 Painted and finally finished. That should hold for a few years.