Jordan loved the Dark Knight and wants to create a similar stop-motion movie with his Lego characters except that he doesn't have any Lego characters from the Dark Knight. I'm not sure if they've even made them yet. So he created his own.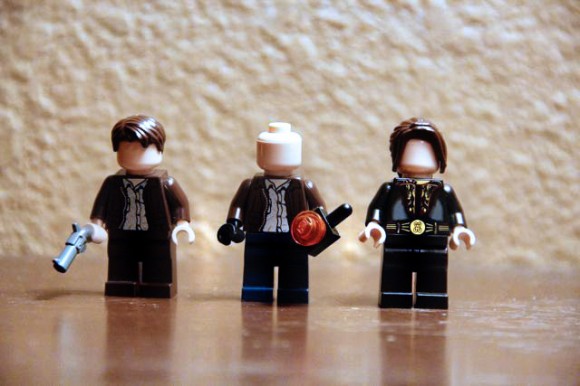 He already has a Batman Lego figure so he assembled bits from various Lego sets to create the other 3 main characters.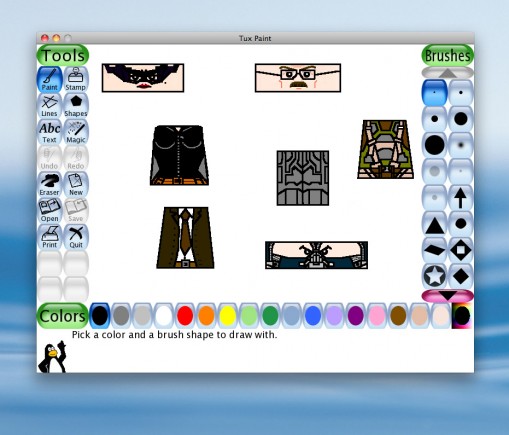 Using the downloadable free drawing software Tux Paint, he worked out the size he needed for each piece and he set about creating new faces and clothing for his 3 generic Lego characters. He 'drew' all these using a mouse and shapes and when he showed me how, I was pretty amazed. I couldn't do it for all the coffee in the Amazon.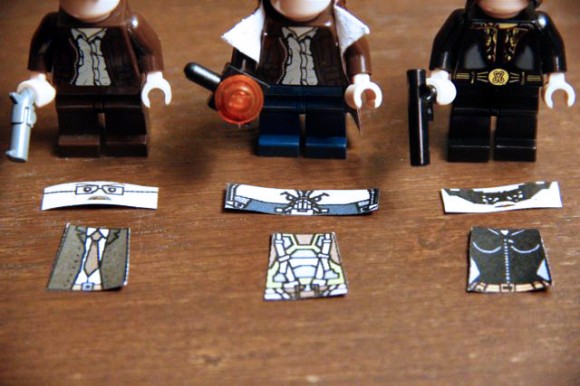 From left to right: Commissioner Gordon, Bain and Catwoman.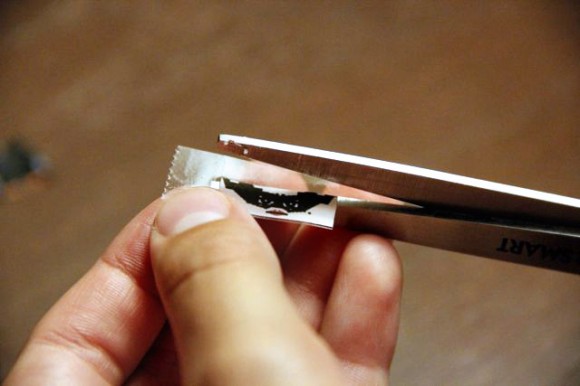 He carefully stuck each piece onto double-sided tape and cut off the excess.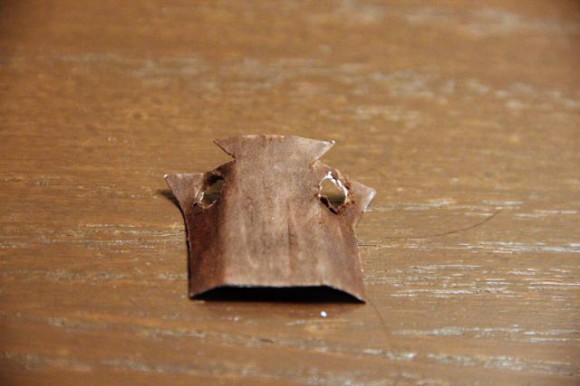 He drew, coloured and cut out Bain's coat.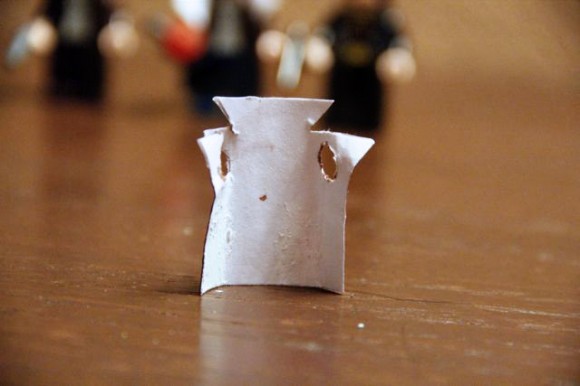 The inside of the coat was painted with white-out (Tippex) to give it the look of fabric instead of smooth paper.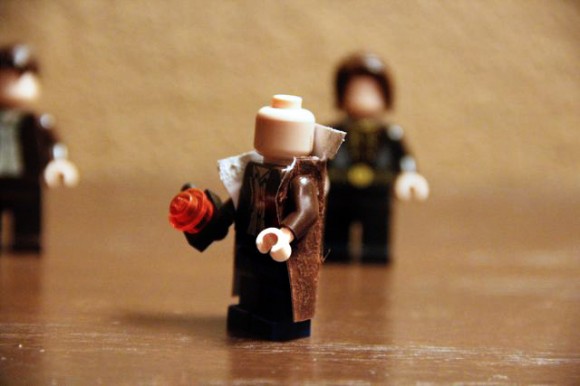 On went the coat.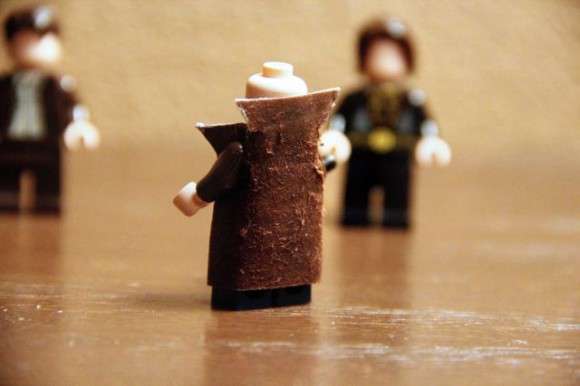 And the back view – coloured with a marker to make it look like fabric.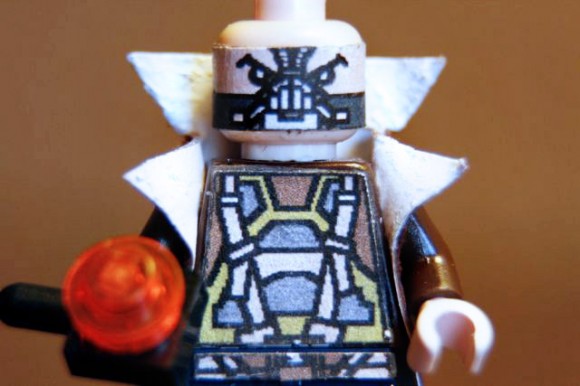 And this is Bain with all his gear on.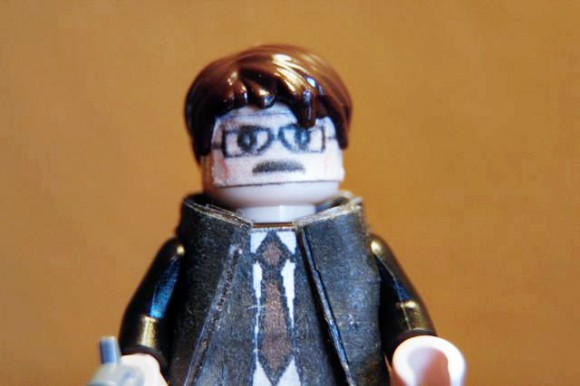 Commissioner Gordon's face is a tiny bit smudged, hence the blurry look.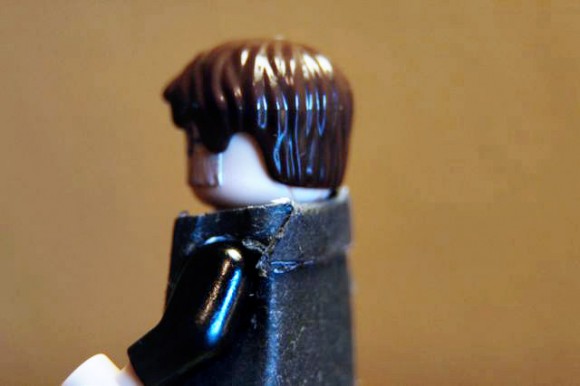 His coat was handmade too.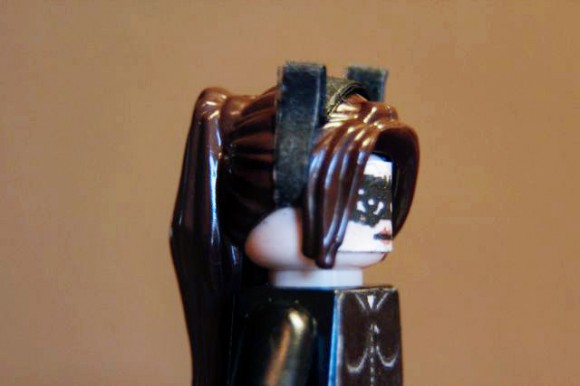 Catwoman got her new ears.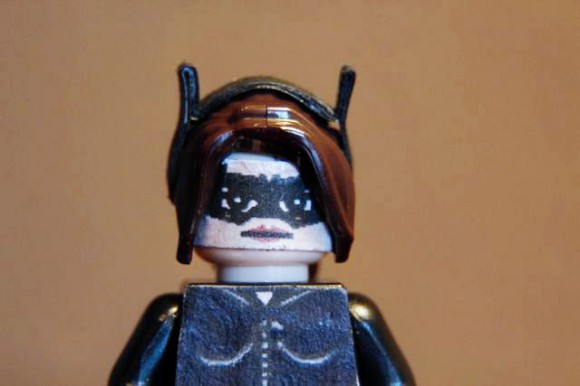 She has a new face and a feminine outline.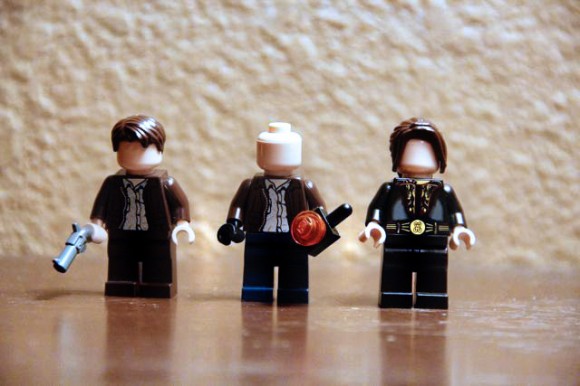 What were once faceless, generic Lego characters (OK, their faces are turned backwards)…
Are now characters for a stop-motion movie!  Pretty clever don't you think?