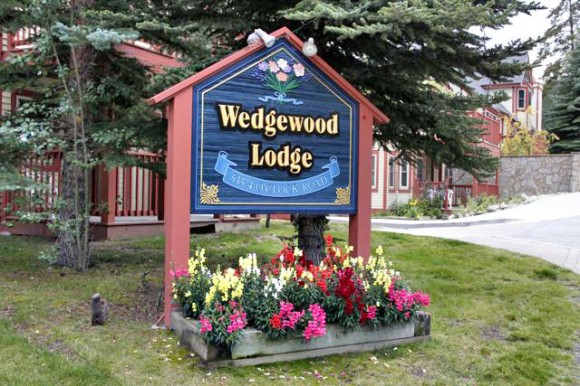 Warren treated us to a 1-night stay at the Wedgewood Lodge and I think we may have been the only people there. He got the condo for a steal and it's the perfect time for a cheap get-away.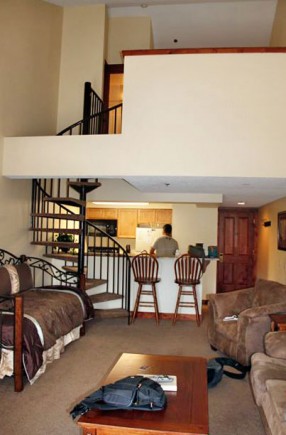 We were on the top floor with a loft condo and it was perfect for our brief stay.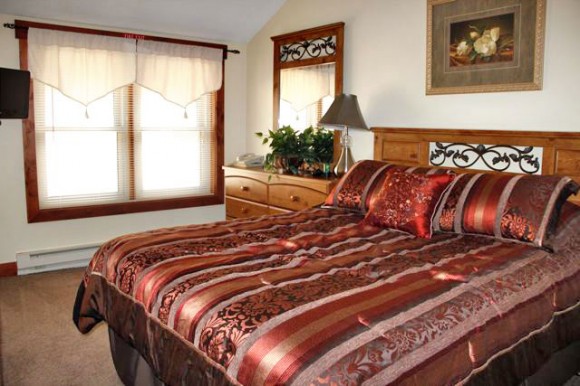 Upstairs in the loft was our bedroom.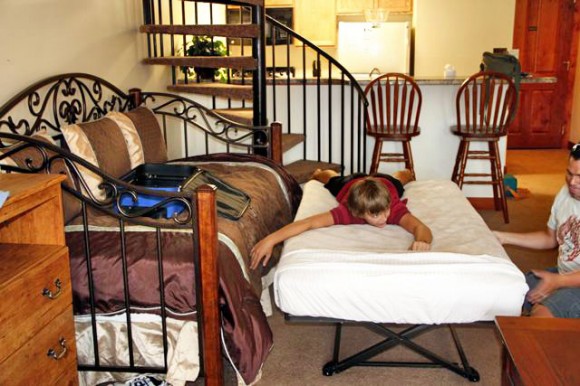 The sofa had a pull-out bed and the boys loved that idea. We may have to get something similar for our basement.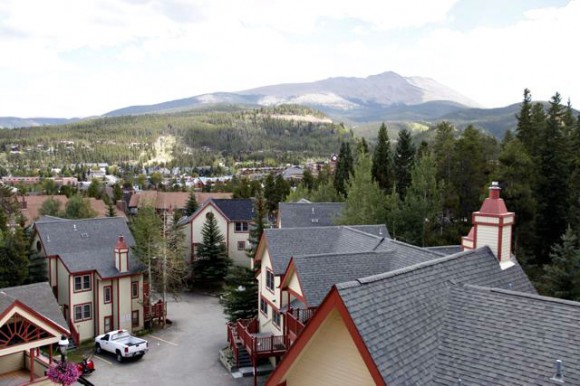 This is the view from our balcony, looking back at the town of Breckenridge.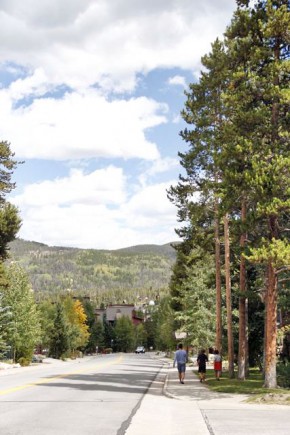 Once we'd settled in, we walked to the centre of town.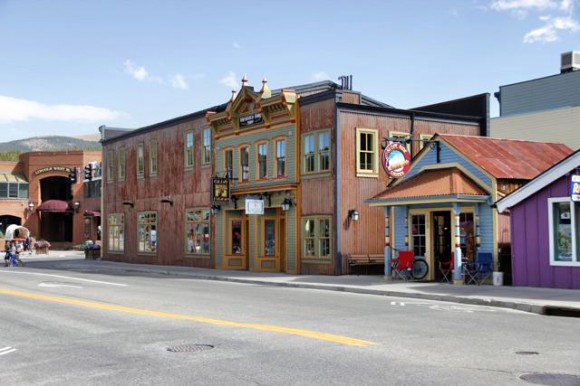 I love this place. It is so quaint and fun. Although it's a busy town both in summer and winter, it still has a 'small town' feel.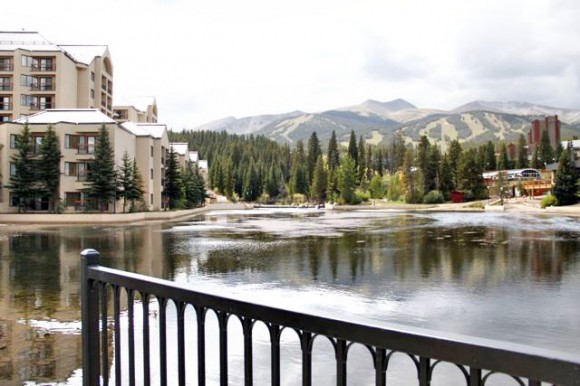 Of course, there are lodges, condos and houses everywhere – most with a view of the ski slopes. Without the snow, the mountain slopes look scarred. And scars can be beautiful too.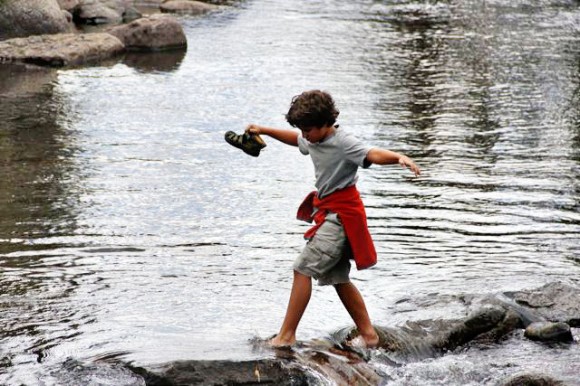 Who can resist walking across rocks and through water? Me. That's who. Because this water was ice, ice, ice cold but the boys didn't seem to mind until they got to the other side and realized their legs and feet were numb.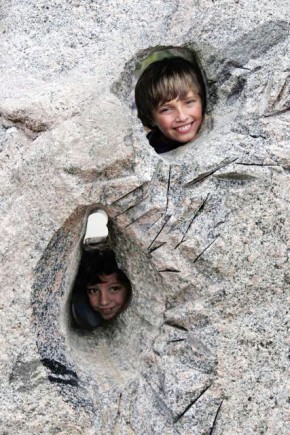 Two little faces from behind a rock. Not much to say about that except they belong to me.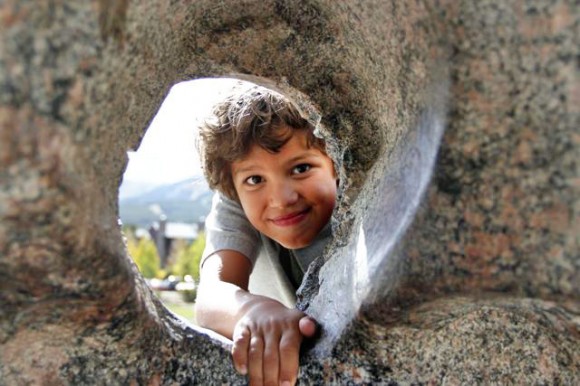 This face wouldn't get off the rock. He's a monkey. It's true.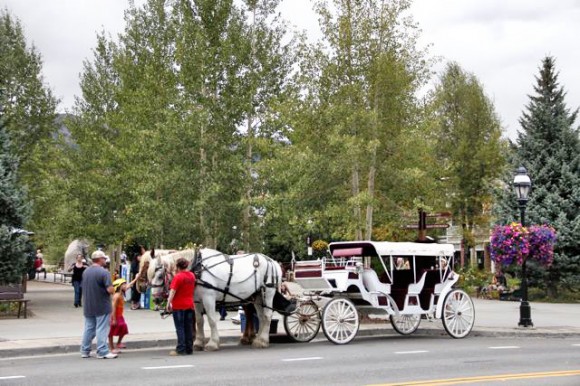 This is a common scene in this town. This horse and cart business is here all year round. We have yet to take a ride in it! But that isn't what 'locals' do right?
All over the town are hanging baskets filled and overflowing with flowers. I love this town.