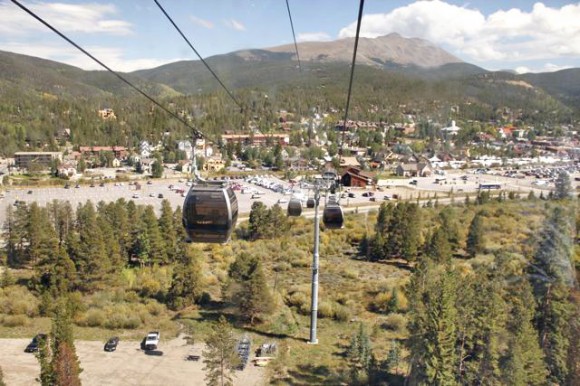 Unlike other ski resorts, the gondola ride during the summer from the center of Breckenridge to the top of the slopes is free. So we went for a ride.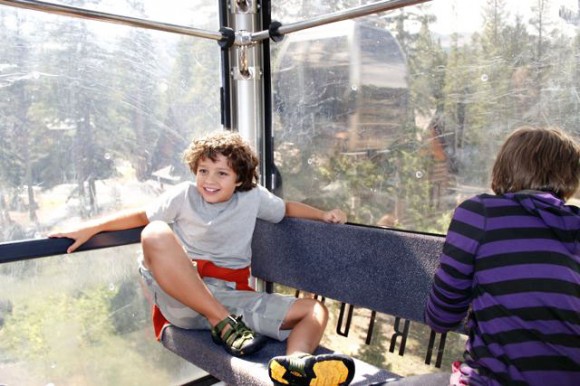 The boys thought it was the coolest thing…like flying in slow-motion.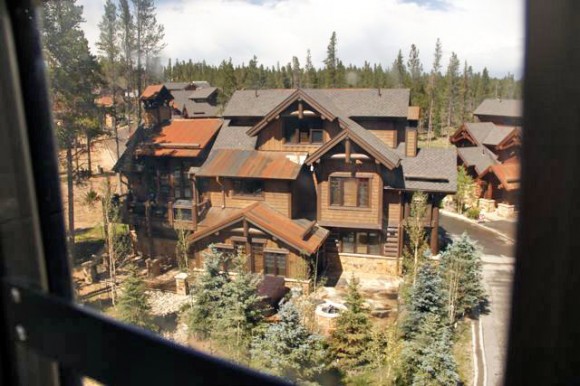 At first we flew over gorgeous holiday homes. We coveted.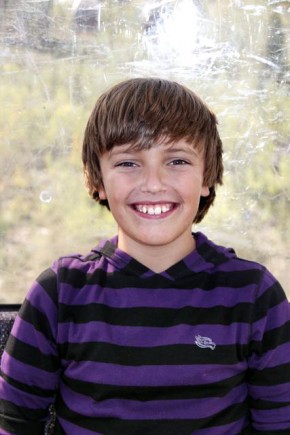 He is loving the moment.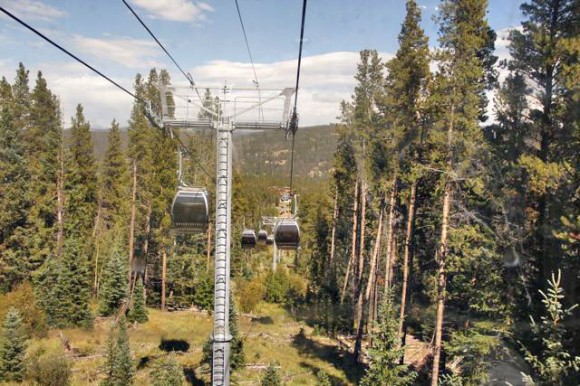 We were flown through the trees, up, up and away.
Over marshes and meadows which are teeming with skiers in the winter.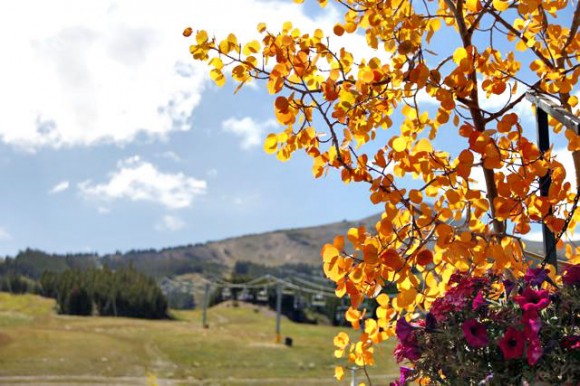 At the top of the ride are the ski slopes. More yellow and flowers.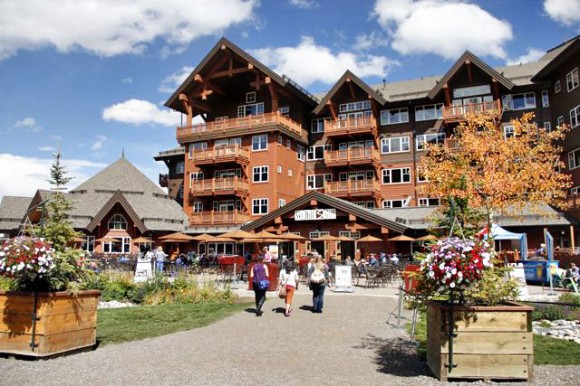 Another place to stay for your skiing pleasure. Expensive but lovely and all you have to do is roll out of bed, put on your skis and head out to the slopes which are right on your doorstep.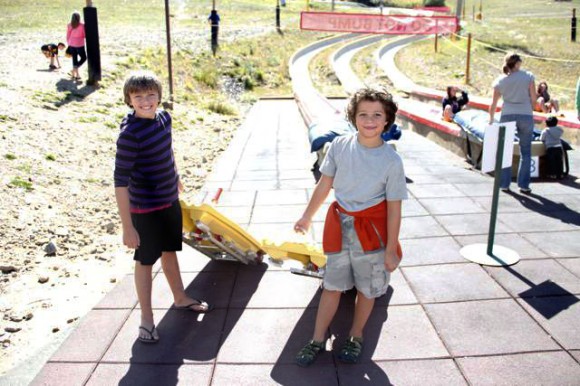 The boys loved the alpine slide last time we were here and so they went again.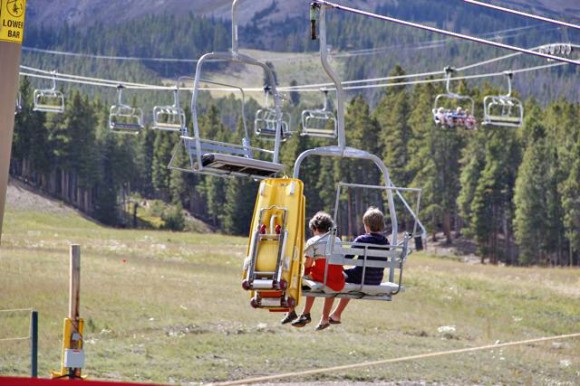 It was a slow and steady ride to the top of the mountain. I wonder what they talked about.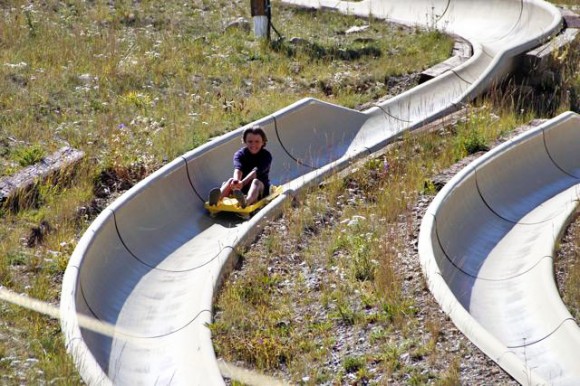 Fifteen minutes later, we saw Jordan's head bobbing along the track and then he appeared around the last corner.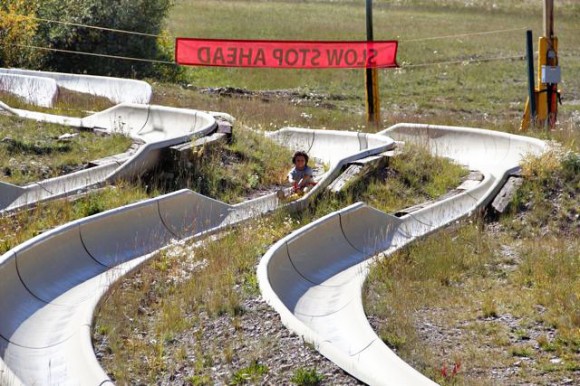 Soon afterwards we heard the yells from Cullen as he came careening down the track.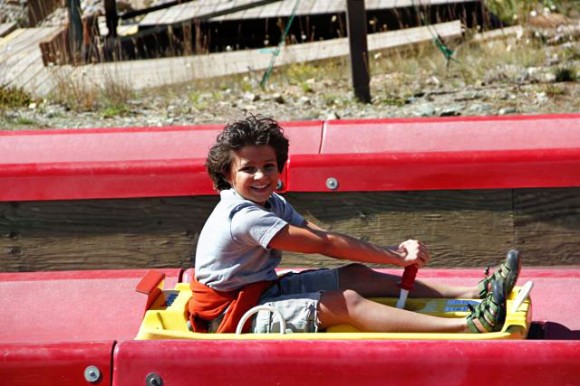 The kids could have ridden these sleds all day long.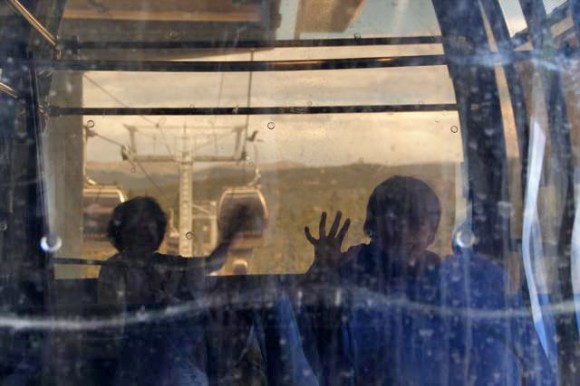 On the ride back to town the boys wanted their own gondola and we were more than happy to let them have at it. The ride back down was impressively quieter in our gondola.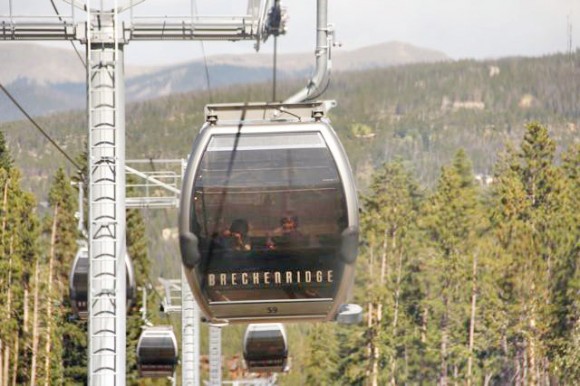 Not so much in theirs. We could hear the laughing and shouting from where we were sitting. Back to the condo for a good night's sleep with a traffic-free drive all the way home. A great way to end the summer.