Labor Day is a annual holiday for everyone. With it being at the end of summer, many people try to get away to the mountains for a long weekend and we did too, except we left on Labor Day which is when most people return in droves to the city.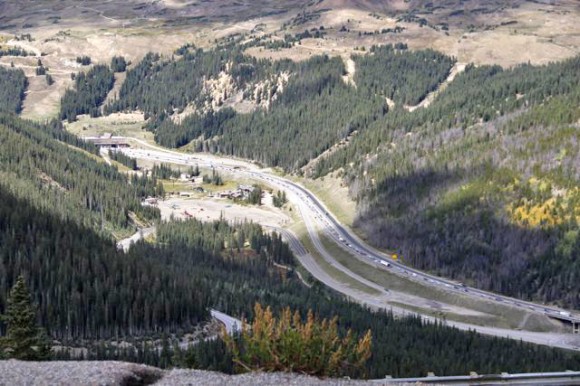 We took the Loveland Pass for a change of scenery but at 11 am the main road returning to Denver was already backed up with cars.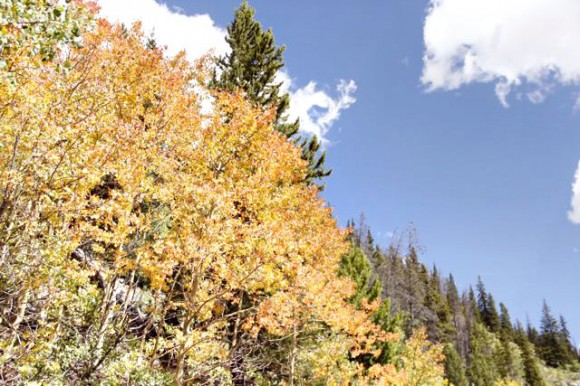 As we drove over the pass, it was hard to miss the Fall colors.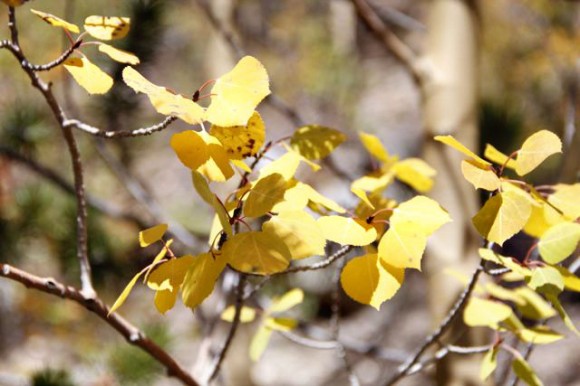 The trees were just starting to turn to bright yellow.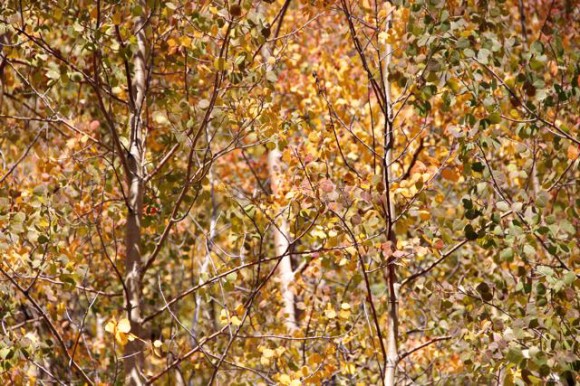 Some trees already had a hint of red orange.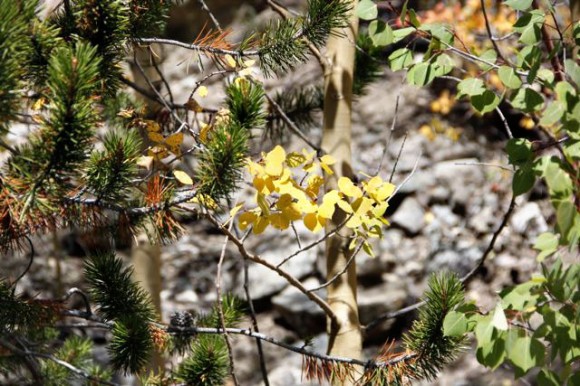 I love this time of the year. My only complaint is that it doesn't last as long as I'd like. Within a few weeks all the leaves are gone and the signs that Winter is coming are evident.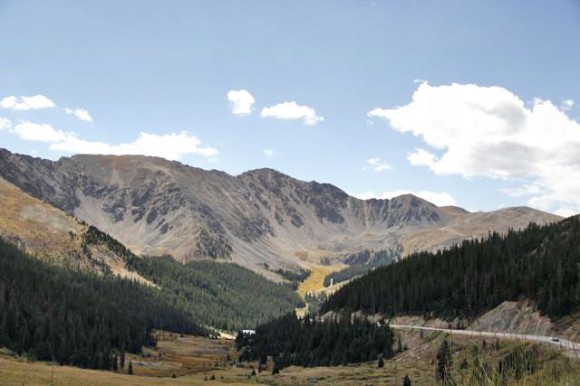 Still a lot of green but hints of yellow scattered in places.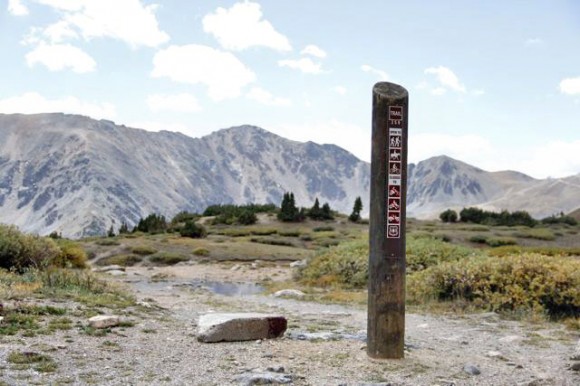 There are plenty of trails in the area and we made ourselves a promise to return to do at least one of them.