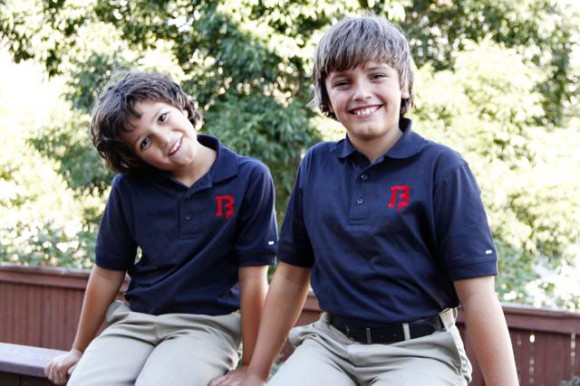 Today, the boys started at their new school. The school is a charter school which means it is government funded (like public schools) but it is overseen by a board of directors. I kind of think of it as "a private school funded by the government". The education is determined by the school. For example, the public schools in our district use "Everyday Math" whereas the charter school uses "Saxon Math". They are able to make that choice. The grades start in Kindergarten and go through Grade 8 which in South Africa equates to Sub A (old school style) to Standard 7.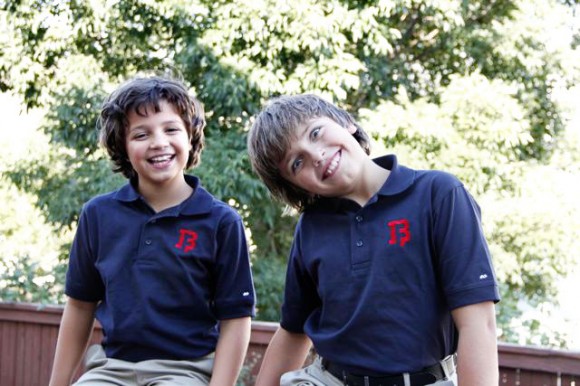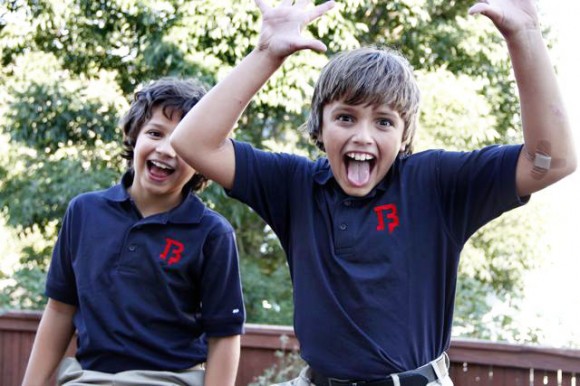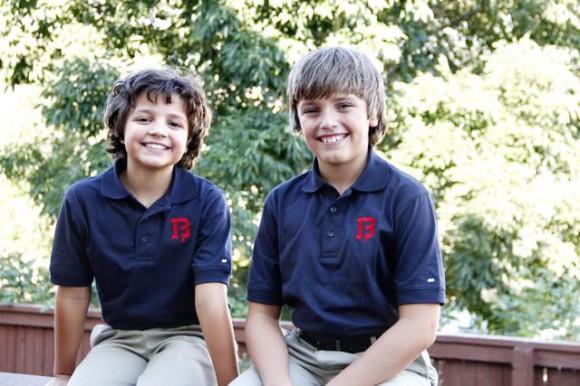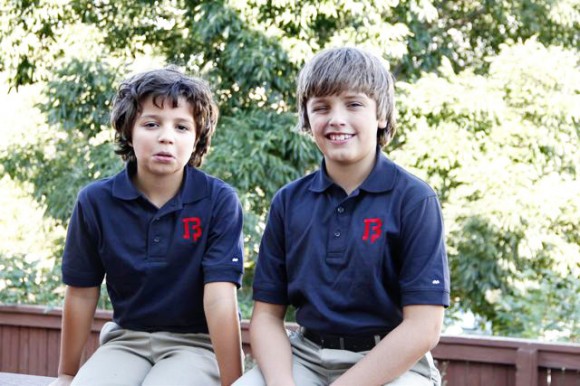 So the boys were complaining about their uniforms (especially the belt because they don't wear belts with anything), and then I showed them what they would be wearing if we lived in South Africa.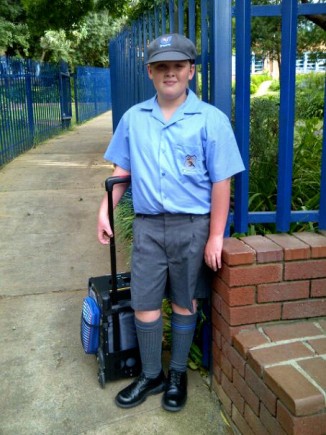 This is their cousin Campbell who is in 'primary school' (elementary school).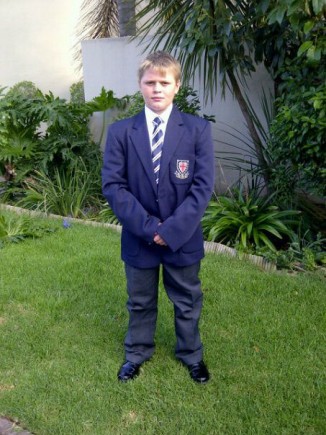 This is their cousin Hudson who is in high school – he would be in 'middle school' (grades 7th-8th) if he lived here.
I don't think they mind their uniforms as much anymore.