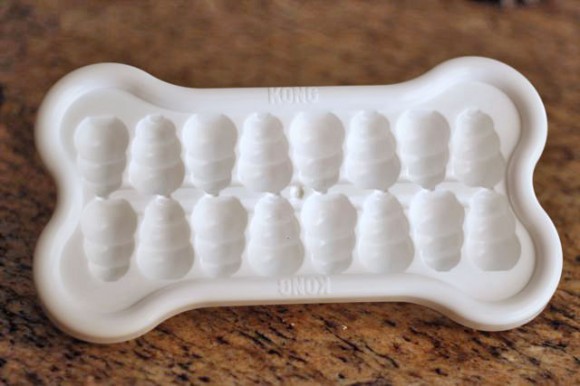 Our dog Zulu is an unofficial test dog for the Kong Company which makes dog and cat toys. Her dad works for Kong so she gets to play with anything new that comes off the rubber toy press. Enter the Kong Easy Freeze.
Any guesses what this is? I'm sure it's a no-brainer but for those who are a little unsure, this is an ice cube tray for dog treats. The Kong Company is a stickler for safe toys and products for their 4-legged customers so these trays are non-toxic and food grade. You can even use them for your own ice cubes.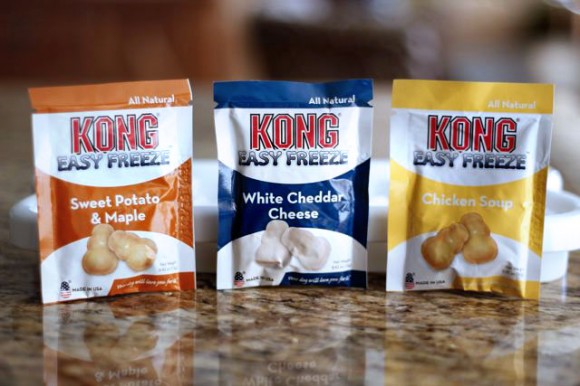 The tray comes with these 3 mixes. Sweet Potato and Maple, White Cheddar Cheese and Chicken Soup. Hydrating and irresistible. Not that I've tasted any of them but I'll take Kong's word for it.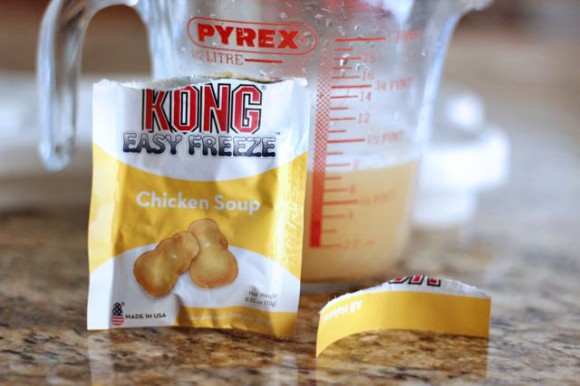 The powders are easy to mix. Throw the packet contents into 8 ounces of warm water and mix well.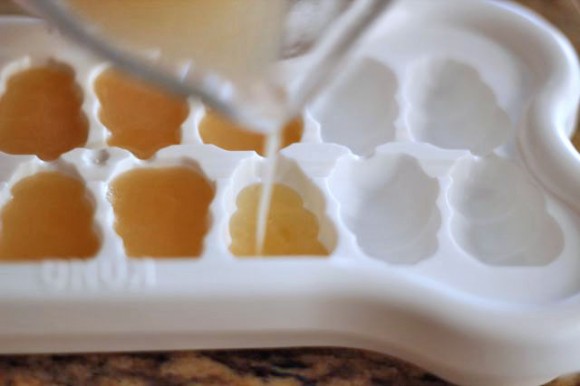 Pour the mixture into the ice cube tray.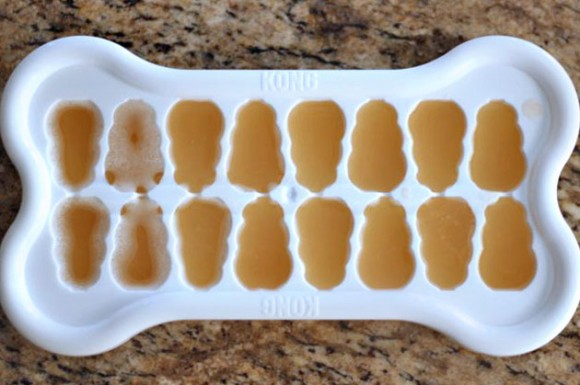 One packet of flavouring makes up one Easy Freeze ice cube tray.  Pop it into the freezer for a few hours to freeze.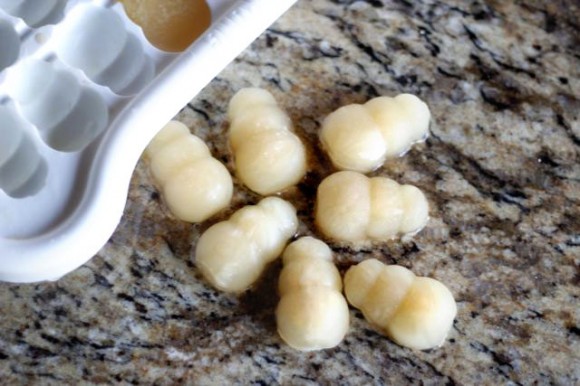 Once ready, turn the Kong-shaped cubes out by running warm water over the back of the tray.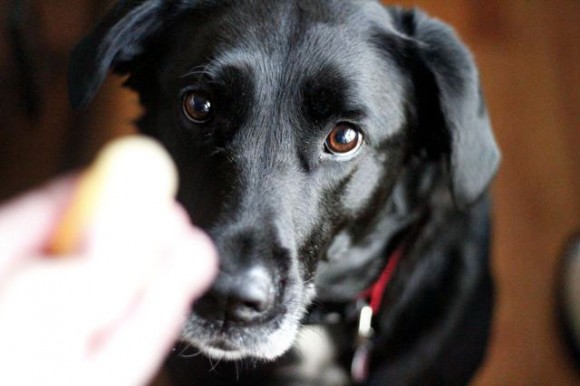 The test dog was eager to try this new treat. Well, she's eager to try any new treat really.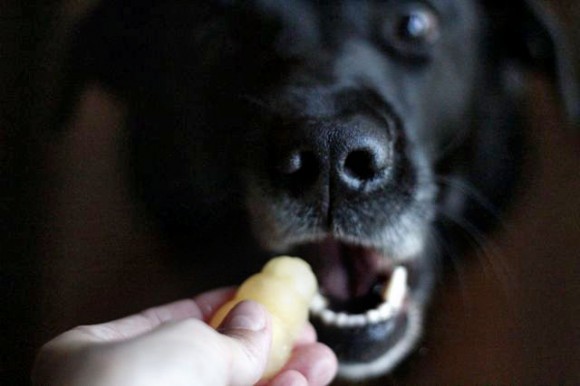 Look at that eye. It's the look of expectation.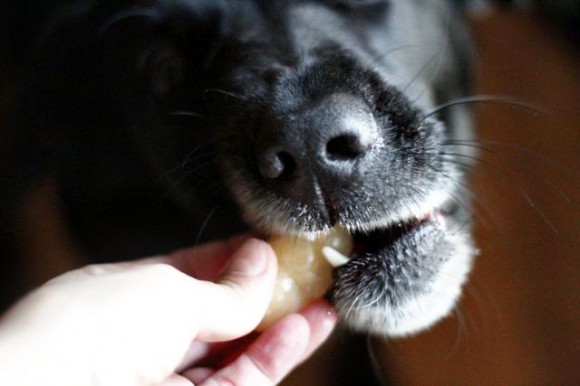 Yum. Snack. Chicken soup. I want to try the other 2 flavours. Make some more! Please.