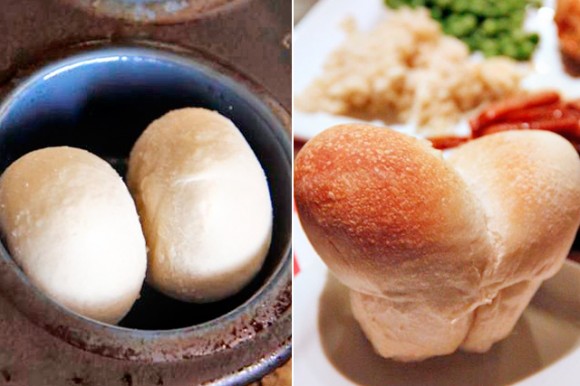 I was lazy this year. For Valentine's Day dinner, I bought everything already prepared and merely heated it all up and served it. Except for the dinner rolls. Since you can't buy heart-shaped dinner rolls, I created them myself. I used frozen (again, because I'm lazy) Rhodes dinner rolls which are about the size of a squash/racket ball.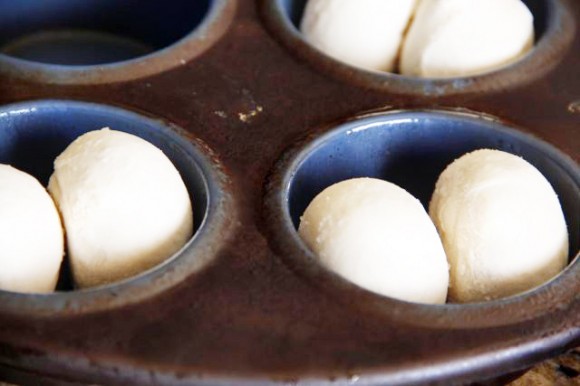 Place two frozen rolls into one of the holes in a greased cupcake pan.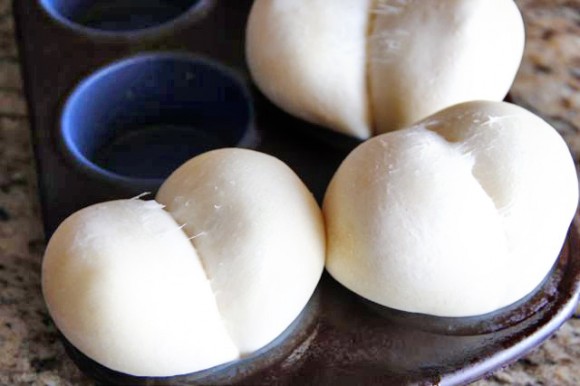 Allow to rise over a few hours. Not quite looking like hearts at this point. My boys call them 'butt rolls' for obvious reasons.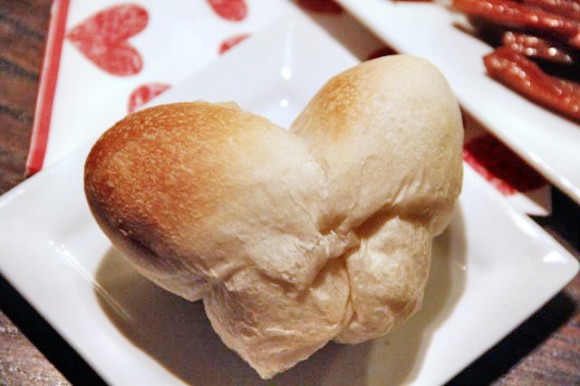 And bake according to the package instructions. There you have it. Heart-shaped dinner rolls.