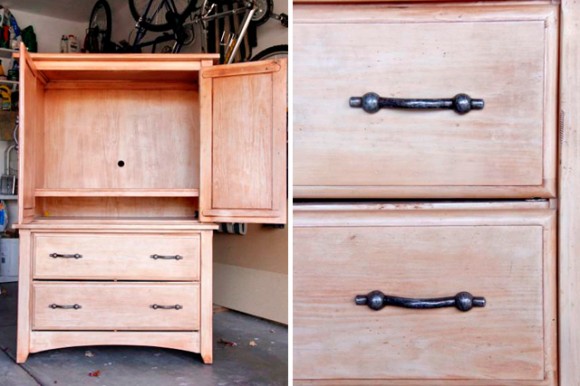 Many moons ago when we bought our bedroom set, we bought a 5-piece – a queen bed, two matching side tables, a tall-boy and an armoire. If I had to buy a bedroom set today, I'd never buy what we have now. I prefer mis-matched furniture. But when we bought the set, we needed something quickly. We'd just moved to the USA., bought a house and needed a bedroom furniture  a.s.a.p.
We never really used the set's armoire so it was moved to the guest room in the basement and ended up holding magazines and one of those big ugly TVs. It was a space-grabber. When Warren finished the fireplace, I decided I wanted an armoire in the family room. I looked at various furniture stores, thrift stores and on Craigslist but didn't find anything I liked that was reasonably priced. And then I remembered the space-grabber.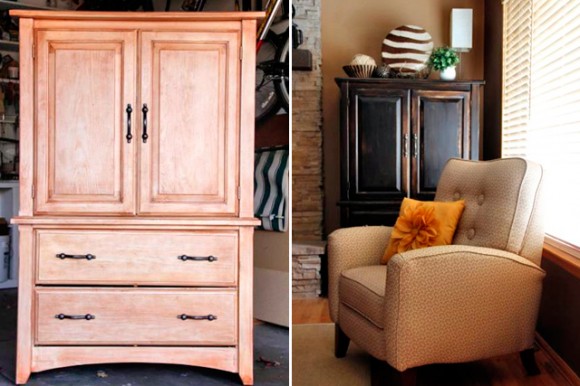 So, I emptied it, moved it into the garage and set about sanding and staining the armoire.
It took f-o-r-e-v-e-r because of the weird finish they'd used on the wood. By the time I'd got to five repeats of sanding and wiping down with a dark stain, I was over the whole process. I wanted a dark brown armoire and my process was taking way too long. So my last-ditch effort was to coat the armoire with the stain – but really thick. The drying took over 2 weeks because (1) the stain was meant to be used as a thin coat and not as syrup and (2) once again, I started the project in the middle of winter.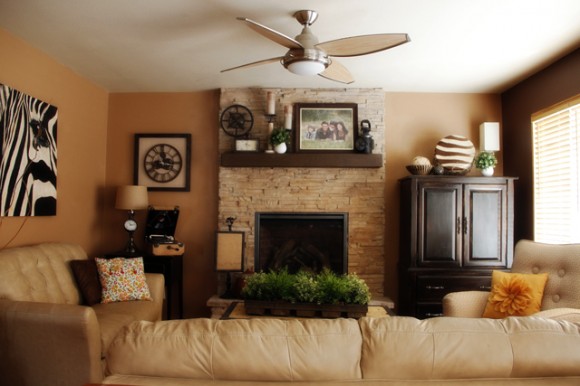 Once the stain had dried and I'd worked up enough motivation to do a final wipe down of the armoire to get rid of the shine and the handles and hinges were back in place, we moved it into the family room, next to the fireplace.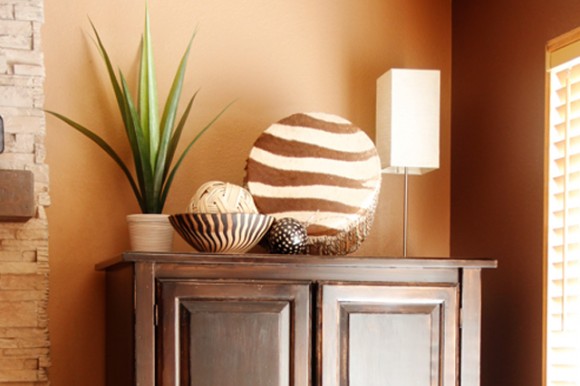 And now I'm trying to figure out what to put on top of the armoire. The zebra drum was a great find at an antique mall.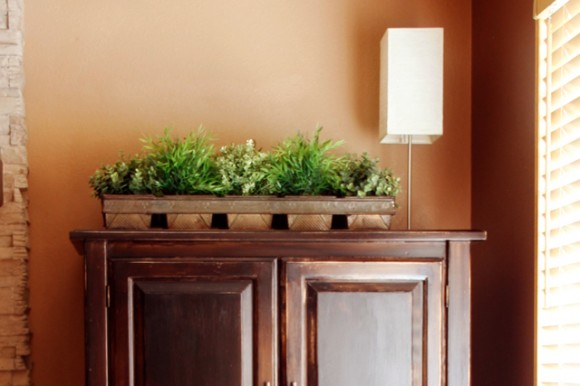 Or the bread tray I found at the same antique mall.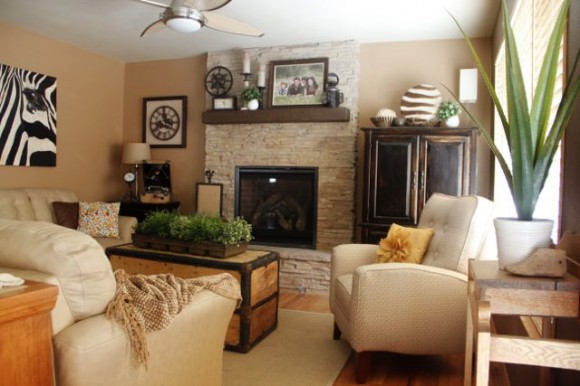 I'll figure it out. But for now, I'm liking the 'new' armoire. Warren wants me to stain our bedroom furniture dark in the same way. Yeah right. That'll never happen. This armoire took me long enough. If he wants a new bedroom set, he's gonna have to buy one or get the sander ready and get busy.