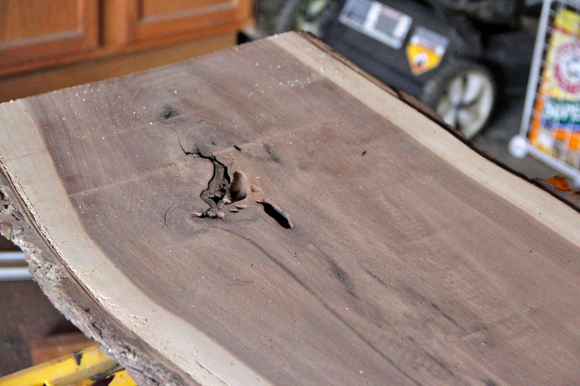 A couple of years ago, when Warren was redoing our fireplace, we searched for a piece of wood to use for the mantel. A friend of ours, who is rebuilding his home, gave us a gorgeous piece of walnut to use for the mantel but we decided to use it as a table top instead because it was so beautiful.
The problem: we had no legs for the tabletop.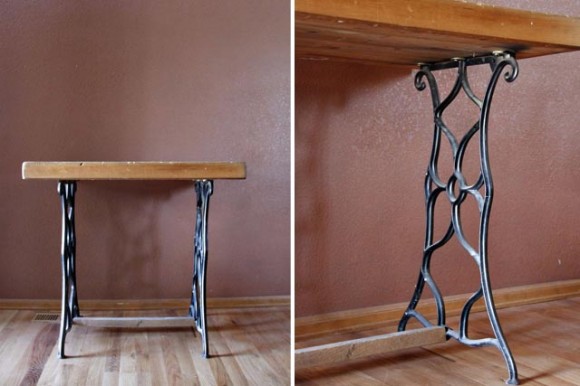 And then I found this table at a thrift store for $40. The legs are from an old sewing machine table and the tabletop is probably from a chopping block. It's thick and heavy and it didn't do the table legs justice.
The solution: I had the perfect piece of wood to replace it with.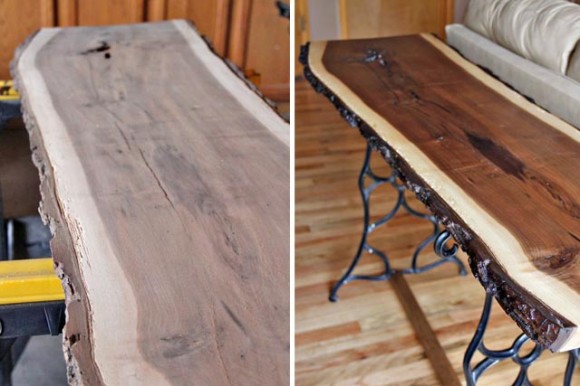 Warren sanded the walnut and put two coats of clear varnish on it. The before and after is amazing.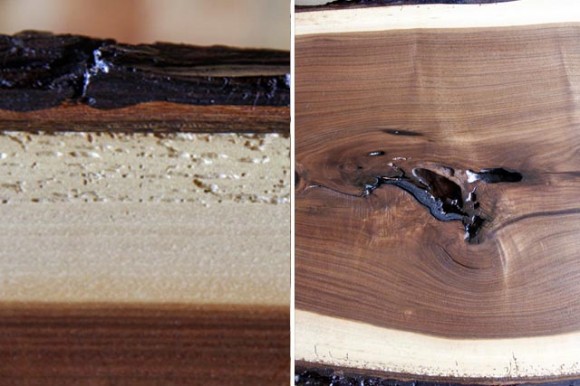 There were once beetles or some sort of insect living in the wood as can be seen by the markings in the pale part of the wood on the left. I love the whorl in the wood on the right.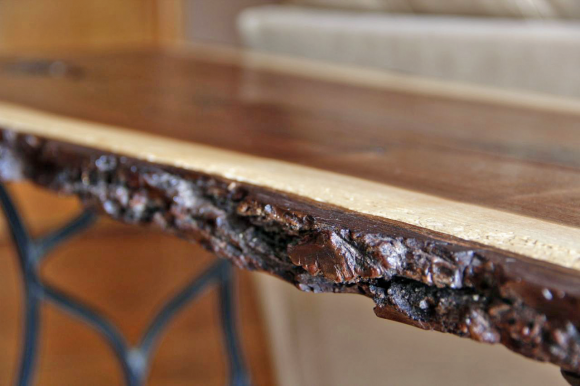 Warren kept the bark on the edges of the wood. So pretty.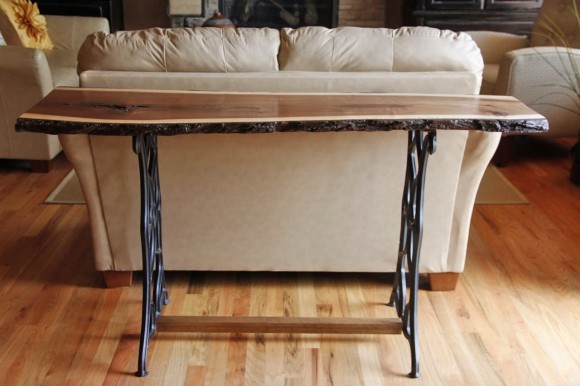 The table turned out really well.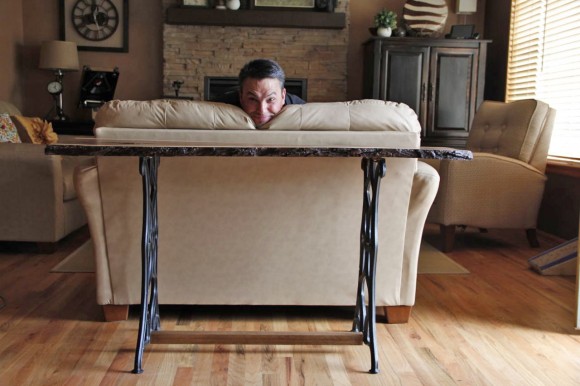 And this is the guy that made it all happen. It was worth the wait.