Its been 12 years since we've had our house painted and it was starting to show. Paint was faded and peeling. Even the Home Owners Association (HOA) noticed and we got a courtesy letter in the mail to suggest we paint the house before the end of July or face a fine. So I phoned around, got 3 quotes from painting companies and we baulked at the cost. The lowest quote came in at $2,750 and the highest came in at $4,500. Still recovering from Warren's job loss last year, we decided to save some money and do it ourselves. We planned it out and figured it would take 2-3 weekends to get it all done. Reality: it took 4 weekends but then we're perfectionists and probably took more time than the average person would.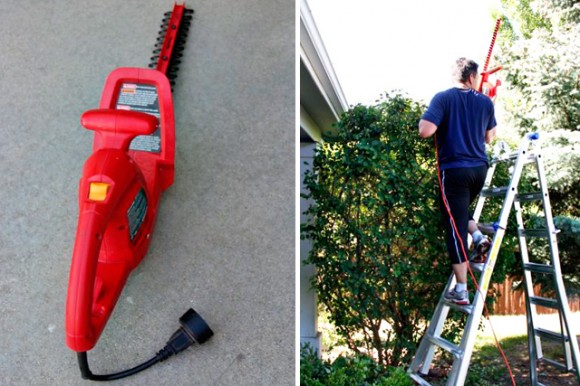 Day 1: The bushes and trees needed a trim and so we got to work. We got a bit carried away and ended up spending the day cleaning up the yard. It needed it but it set us back a day.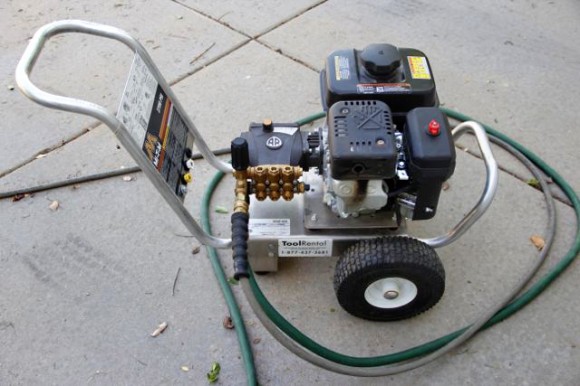 In the afternoon of Day 1, We rented a pressure-wash machine from The Home Depot for 6 hours.
Warren pressured-washed the house, the back deck, the driveway and even the car carpets. It's a powerful machine. It stripped the loose paint nicely.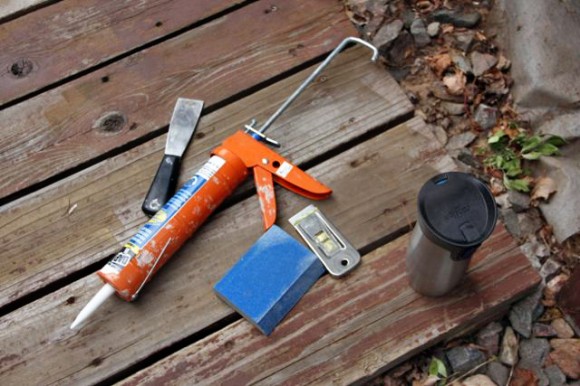 Day 2 & 3: Prepping the house. These are the tools we used.
Blade for stripping loose paint
Sanding block
Caulk
Putty knife (for smoothing the caulking)
Coffee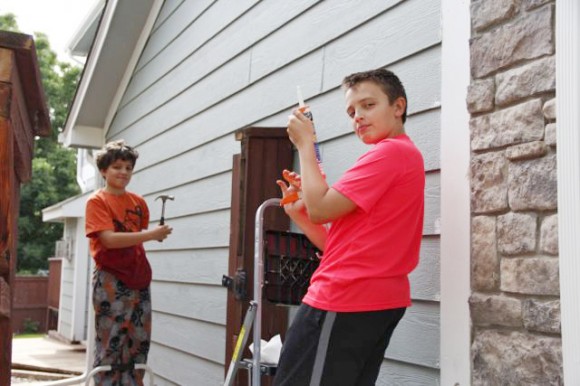 These were our helpers.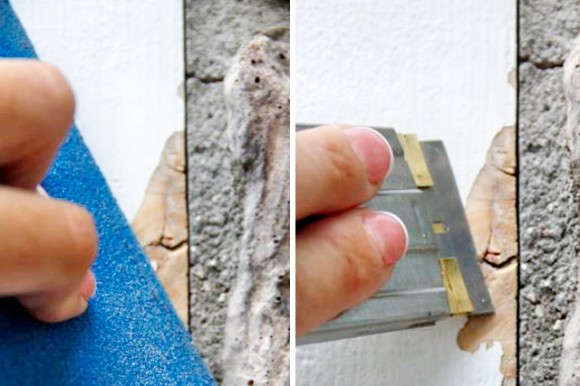 Loose paint needed to be chipped off and sanded down.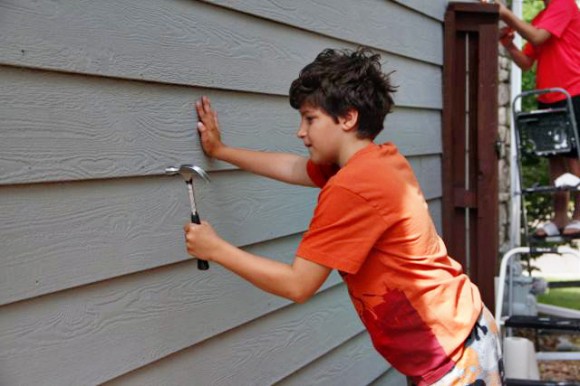 Every nail that had come loose was nailed down.
Every nail, seam, edge and hole needed to be filed with caulking.
Every window, lamp and stone had to be covered.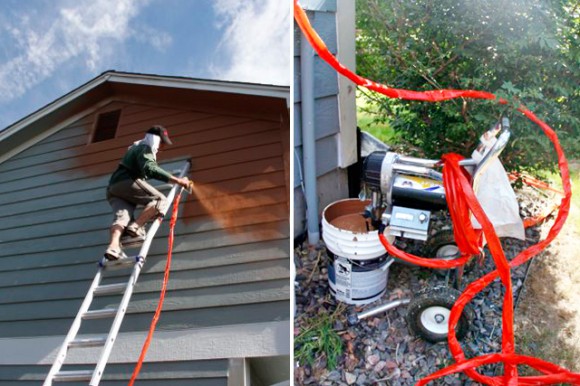 Day 4: We rented the painting machine, bought the paint, extended our awesome 27 foot ladder and Warren set to work.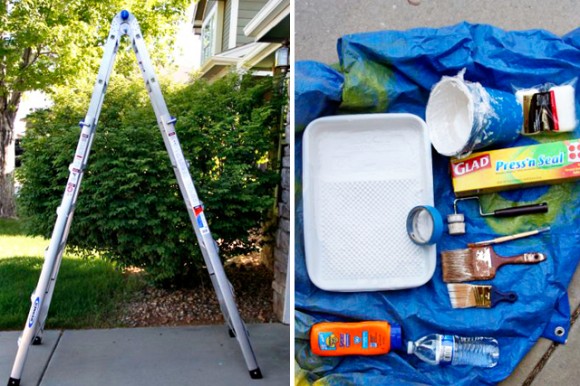 An extendable, strong ladder is crucial for this job. Borrow, beg or buy one.
We had plenty of painting supplies:
disposable paint tray
painters tape
painting bucket (for easy transportation of paint up and down the ladder)
Press 'n Seal to cover the paint when done or when taking a break
a large paint brush
an angled paint brush
rollers (the smaller ones were great for trim work)
cold water
sunscreen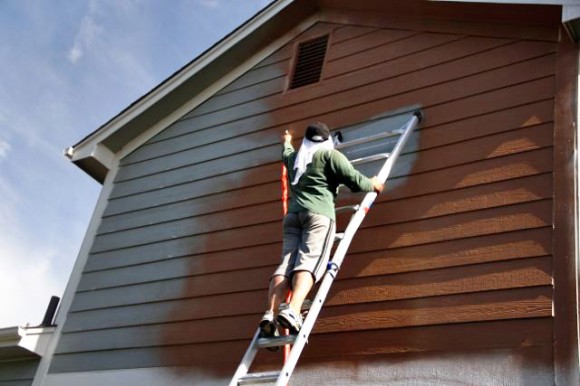 Painting the house in July and August was a killer but the plus is that the paint dried very quickly. Warren was given tips on how to use the spray and he started on the least used/seen side of the house in case he messed up.
Technique: sweeping movements without going back over the painted parts even if there are gaps.
Before dry, use a thick brush to smooth the paint into the siding.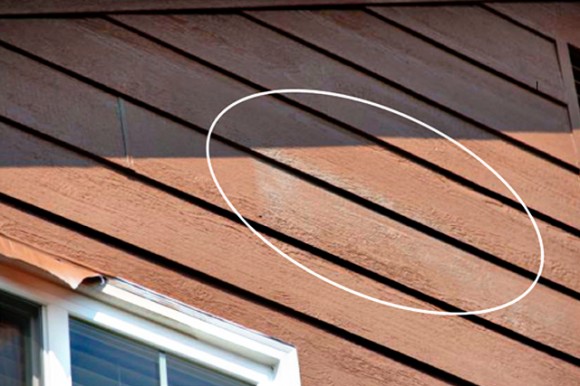 He missed a few spots but went back with a large brush to get it covered.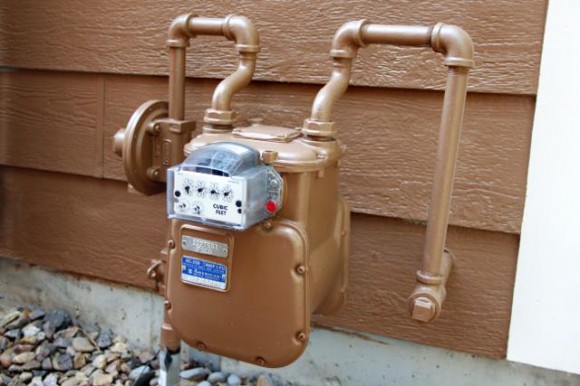 Day 5: Hand painting parts that couldn't be sprayed.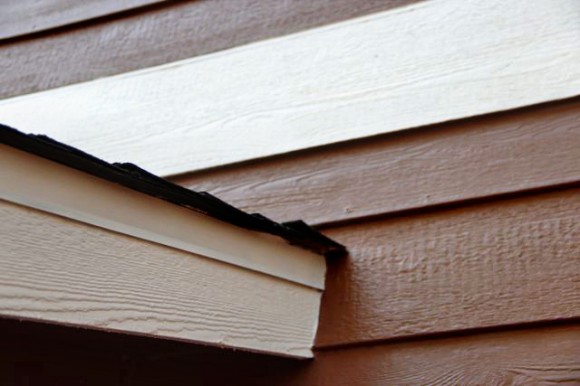 Day 6-7: Painting the trim. Oh, it's tedious and time-consuming, but once it's done, it makes such a difference.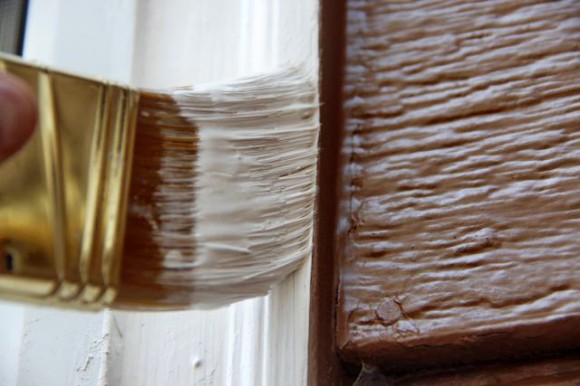 My favourite paint brush was the angled one. It worked SO well.
So here's the breakdown:
And here's the result…hopefully it'll stay like this for another 12 years.