As soon as we got home from our Thanksgiving trip, we put the tree up and decorated.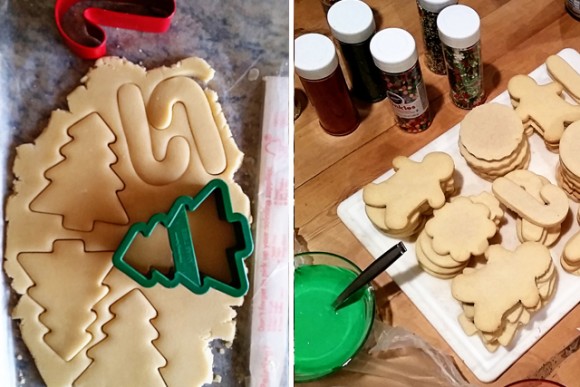 The first day of Christmas break was 'baking day'. I had made the dough the night before and in the morning, rolled it out, cut it, baked it and the boys were ready to decorate.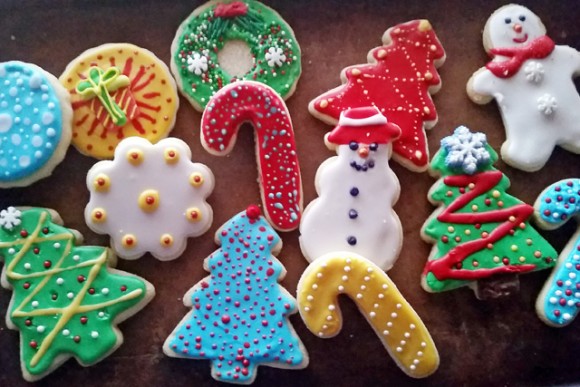 The 3 of us decorated the cookies in the basement while watching Christams movies. It's now our part of our 'before Christmas' tradition.
I made Gingerbread Biscotti  and chocolate-covered pretzel sticks for the neighbors, but we managed to consume a little, just to make sure they tasted good.
And then it snowed.
As always, the sun came out the following day and we headed out for a drive. I love these winter days. Cold. Crisp. Blue. Sunny. Gorgeous.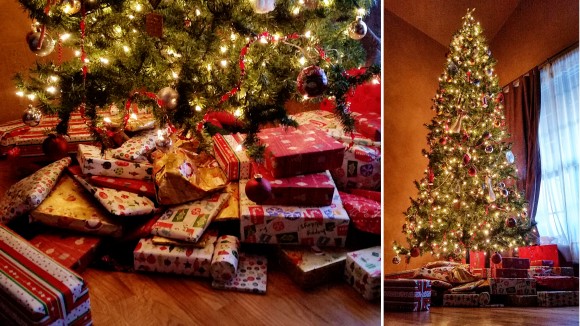 And before we knew it, Santa arrived and we spent the next two days hunkered down in our warm house, savoring each moment and enjoying time with each other.